How to paint your furniture "Like a Pro"!
I dont remember when exactly I started painting furniture, but I do know I started to get requests for tutorials for furniture painting from 2017 or so. Over the years I have posted techniques, tutorials, do's and dont's, materials etc on my blog and my social channels. This is however the first time I am compiling all of them in one place into a course. 
Painting is one of the most gratifying creative hobbies of all times. And for a home decor lover, being able to paint your own furniture is all the more sweeter. You can turn regular furniture into pieces of art with a little effort. 
I am combining my knowledge and experience of painting furniture of all these years into these two courses.I am not teaching you how it should be done, I am teaching you how I do it and how it works. Once you have the knowledge, you can try your hand at it and make it your own.
Launch Price will be 999/- for Furniture Painting and 999/- for Distress Techniques.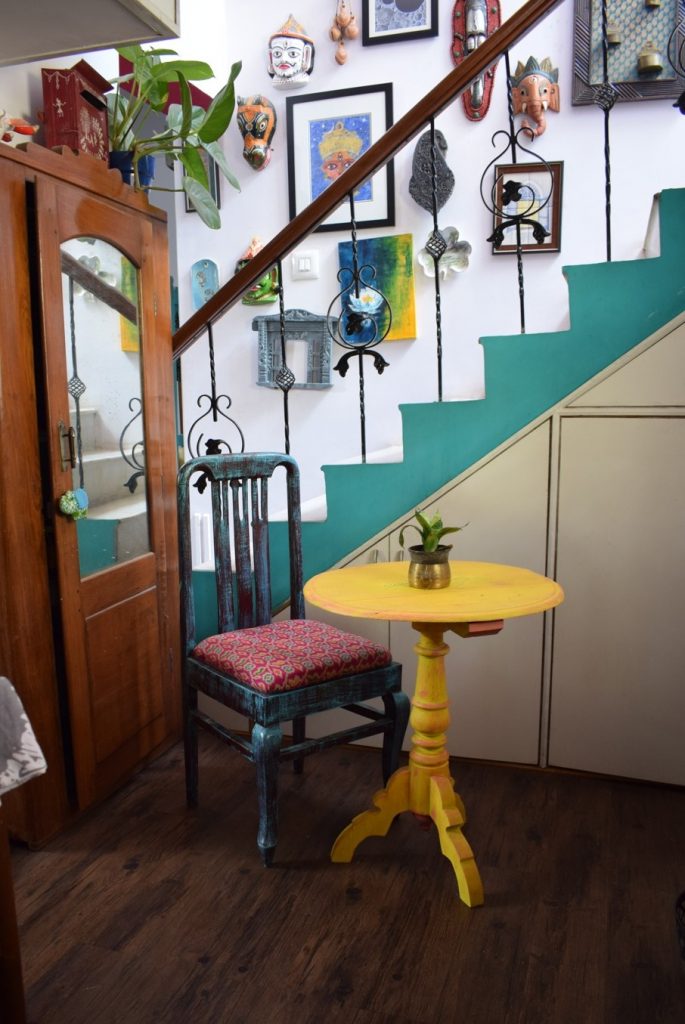 What will you learn in Furniture Painting? 
1. Painting different kinds of material, wood, metal, laminate. 
2. Prepping the pieces (according to the material)
3. Minor fixing of damages in wooden pieces
4. Prepping a piece before paint
5. Sandpaper basics, primers and different types of paints, protective gear.
6. How to paint, when to paint, where to paint?
7. Top coats and protective coats on finished pieces.
8. Important do's and dont's
9. Colors you cannot go wrong with.
What will you Learn in Distress Techniques? 
1. Five different distressing techniques.
2. Best materials to use
3. Best practices
4. Bonus technique – Metallic patina finish on furniture
5. Prep and finishing
6. Do's and Dont's
7. How to make your pieces look Pinterest worthy in real and in photos.
8. Distress techniques for small and large pieces.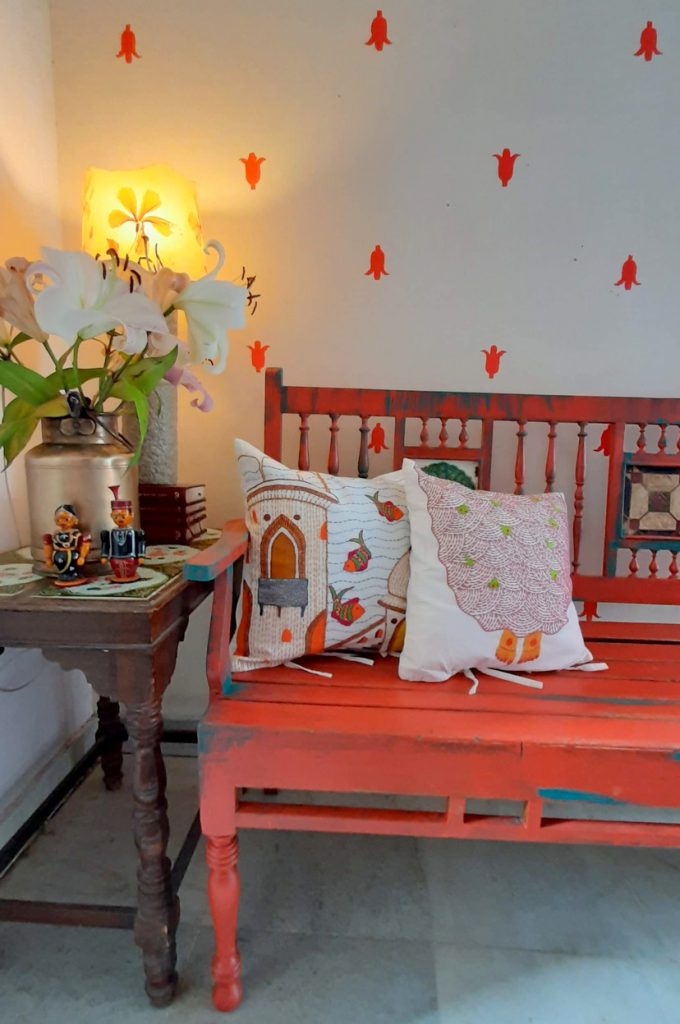 WHY ARE THEY TWO SEPERATE COURSES?
Well, distress technique is a very niche style that a certain tribe of people love. Its not everyone's cup of tea.
And painting furniture is a very large topic in itself and if you dont learn the basics, you wont be able to do justice to the advanced technique of distress painting.
While we want our furniture to look good, the paint finish also needs to be good and durable. That happens only when you have the knowledge of working with it.
IF YOU WANT TO BOOK JUST THE FURNITURE PAINTING COURSE, WRITE TO ME ON preethi@preethiprabhu.com
The course will be a Pre-Recorded course with a minimum access of 90 days, available for viewing already!