This post is about some of the lamps that I have made in the past that I absolutely adore. Also announcing some new developments at PreethiPrabhu.com here.
A few weeks ago I was generally ranting on my Instagram stories about how I am hitting a dead end in terms of taking the blog forward. Even though the post did not really reach out for suggestions, my insta family was very generous with a ton of suggestions as to what new I could do.
Some of the suggestions were
I should do more of meet and greet kind of events.
I should share more of what I do for a living, who I am and how I deal with life.
I should share before and afters
I should do video tutorials
I should do shopping guides
I should conduct workshops on what I do best
I should write more motivational posts
There were a lot more, but I am going to stop at seven. It gives me great confidence that the content that I put out is of value to people when I get feedback like these. While I cannot put everything to practice immediately, some things I can definitely do. Infact I have already started working on a few things, thanks to the whole date breach and data scandal in the social media world, I have started documenting my content from there to move it to my website here.
Coming back to the title of this post, I cant seem to have enough lamps and lamps are an expensive affair, so I make my own lamps along with the ones that I buy of-course. Here are some of the table lamps that made.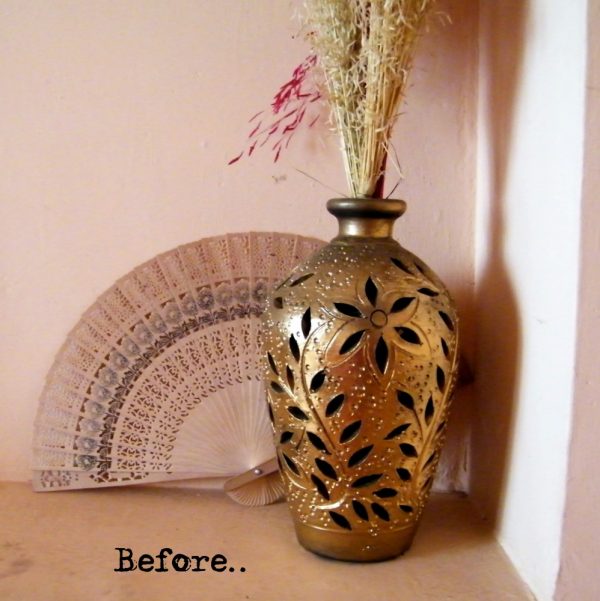 This was the very first lamp that I made. The pot was a gift to my sister from one of her friends and she left it in my care when she left the country for work. It dint escape from my DIY eyes, but is my proudest till date. I also brushed some gold paint on it to freshen it up. This is the status it enjoys now.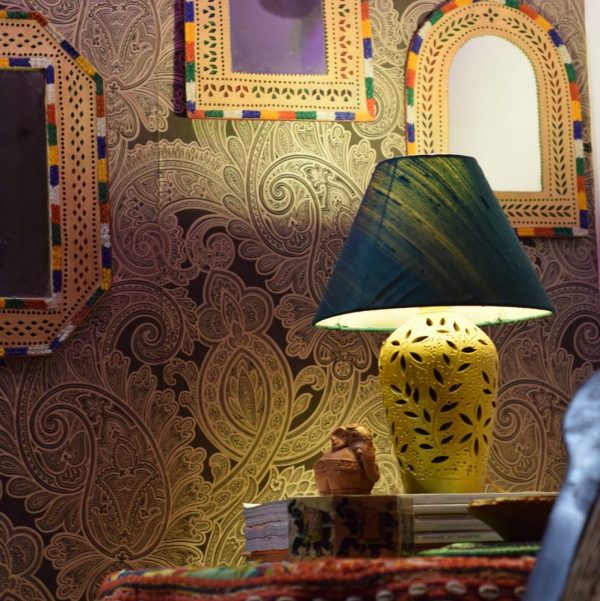 Yoooohoooo…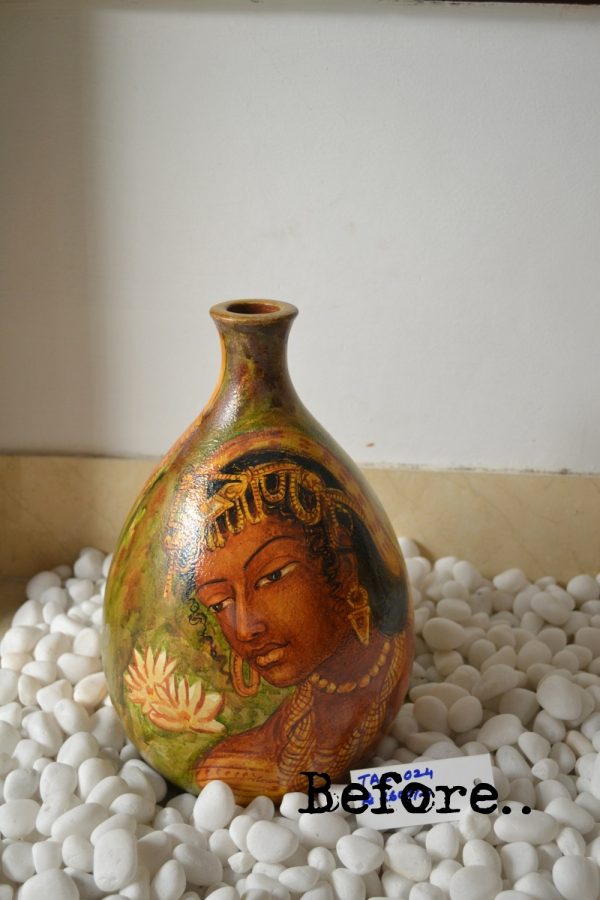 This pot was a part of the exhibition that had reproduction of Ajanta fresko on pots and wood. It was love at first sight for me. I was praying no one buys this piece and finally it was mine. This lamp was also the hardest to make coz it was bloody hard to drill a hole and also it wouldnt stay in place. I almost drilled into my thigh when I was struggling with it.
All is well that ends well. I found a very pretty shade for it in fabindia and now the lamp travels back and forth between the living and the bed rooms.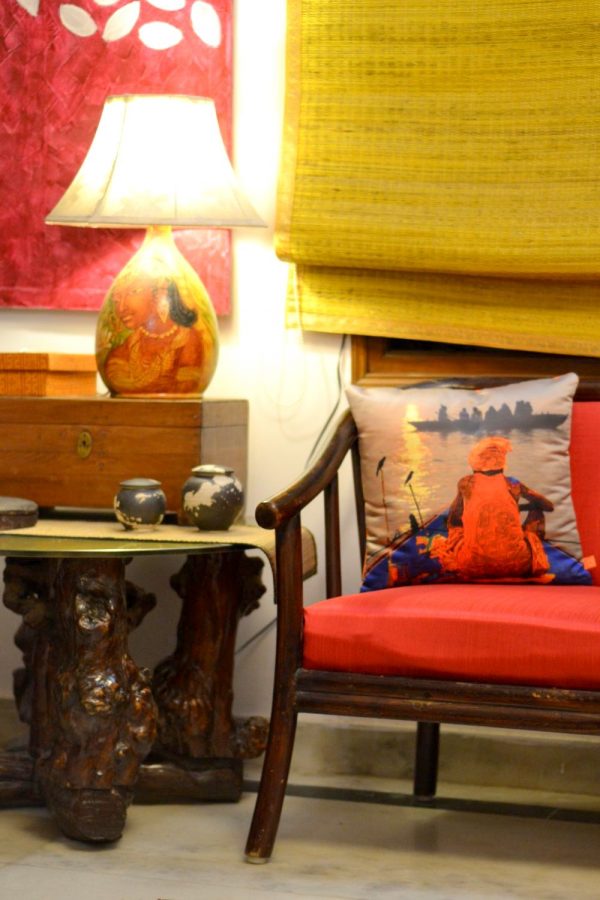 There are lamps that I made for myself. I made a chandelier out of fan blades for the hubs office, an out door log chandelier for a client and a well pulley lamp for a friend. I love creating lamps out of an unusual decorative so taking the cue from a suggestion that i received, I am holding my first  Lamp making workshop this weekend on May 5th.
I hope to pass on to my students, all that I have learnt through experimentation. And each student will make and take home a fully functional lamp, complete with a shade. Its going to be a fun day this saturday. Here is the trail of what I made for the workshop.
I have held workshops before but this one is going to be special coz for the first time, I am teaching and sharing my passion.