A Hundred Hands is a nonprofit trust whose mission is to help those directly involved in the creation of handmade art, crafts, and homemade foods,  earn a fair and sustainable livelihood from their work.
I don't miss the Hundred Hands collective that happens every year and I always have time set aside to visit the exhibition at-least twice each time. And it also helps that it happens less than 5 km radius from where I work and from Bangalore standards that's awesome! Apart from the gorgeous crafts on display, what I love the most is the friendly faces that you bump into. The hugs, the smiles, gossips, good food and the good energy that it creates is just not worth missing at all. The exhibition is on till Sunday at the United Theological College grounds and the rain hasn't dampened the spirit one bit.
I was there yesterday and here are 5 things that I absolutely fell in love with this year at the collective. The hardest part of the whole thing was keeping the list restricted to five.
1. The Kerala Mural Chest
Well, there is nothing like making art functional and if it is Kerala mural it's a pure winner. The combination of the warm wood and the delicate details and the amber tones in the painting just make it an absolute must-have for an art lover. The stall also had some stunning bamboo floor lamps with murals painted on them, I did not take a picture of that, go have a look and enjoy the beauty.
2. Wooden Christmas Ornaments
Sold by Diya Foundation which trains special adults for life skills, the Christmas tree ornaments are absolutely adorable. They had cushions, wooden crates, candles, wreaths and so many festival goodies, and all very reasonably priced. I picked up a few wooden angels for my tree which you will see in my posts.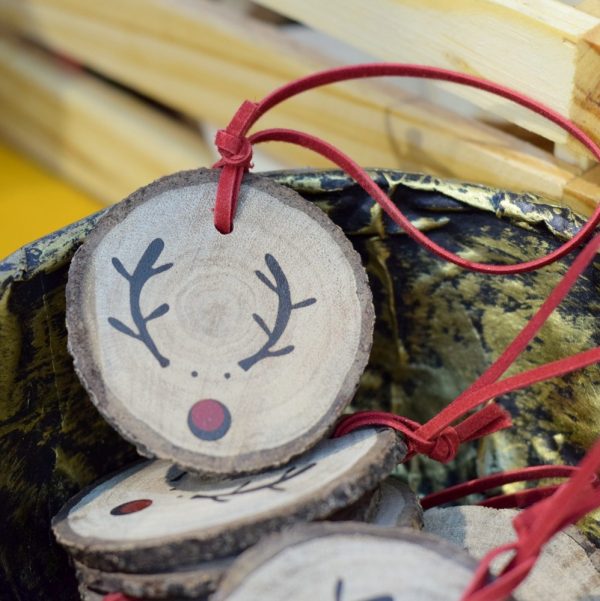 3. Kannamma Tissue/towel holder
Made by the Shivanjali Creative arts & crafts, Coimbatore, these are made by rural women as a part of their livelihood project. Absolutely unique and a delight to see and functional, the Kannamma Holder just stole my heart. I also think naming the product gives it a personality.
4. Ceramic wall T-light
I cant tell you how much I love pottery and handmade ceramics, and I am already regretting not spending enough time at this stall. There is something so beautiful about hand-molded and hand-pinched pottery that even the finest china cannot match. The Klay Karma Studio by Nalini Thyagarajan is a stall I enjoyed looking through. I loved the cups and I am wondering why I did not pick some up.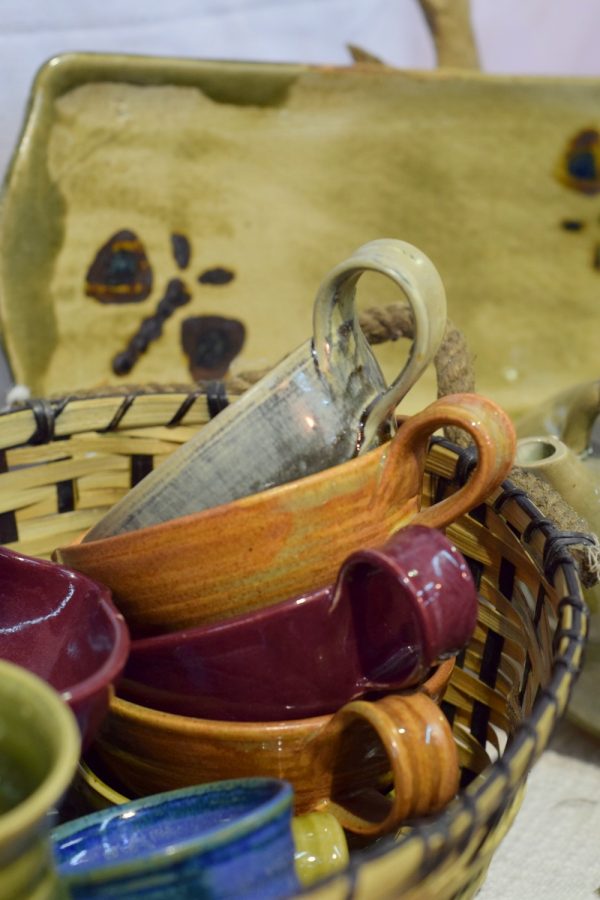 5. The "Meena Ki Kahani" Kawad
Now we all know that Kawad is a portable story shrine, used to tell stories of Rama and Krishna. Its a beautiful way of storytelling which is almost 400 years old and originates in Rajasthan. Now, this is what blew my mind. Here is a rural craftsman who has woven a story around educating girls from the villages in his Kawad. The story goes on to say how a school teacher convinced Meena's dad to send her to school and Meena studies well and does well for herself and returns to her village years later to start a women group. If that doesn't give you goosebumps you are not human. Now, I don't care about politics or policies or parties, but here is Prime Minister who is inspiring people to carry his message and taking so much mind space. A rural craftsman including "Beti Bachao Beti Padhao" in his craft form is a clear win. Hats off Mr. Prime Minister!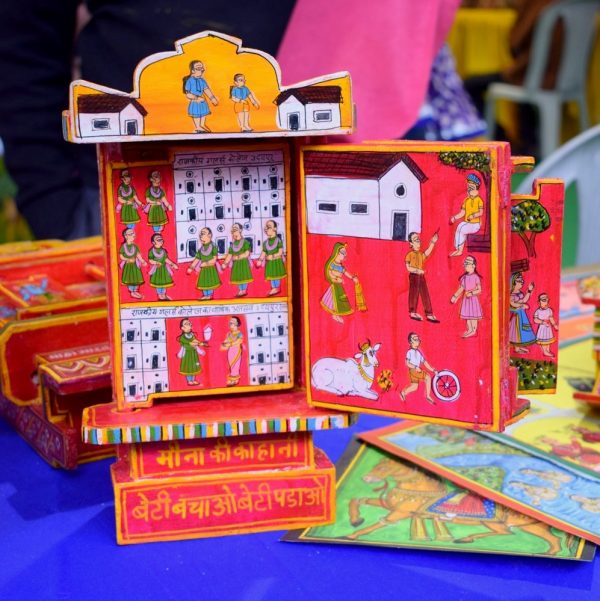 P.S. Meena Ki Kahaani Kawad is currently sitting on my desk and it is not something I would have missed.
P.P.S. Sorry about the dark images, I only have the Bangalore weather to blame for it.