Its not about ideas, its about making Ideas Happen!
I always say ideas are useless unless they are acted upon. You can have the brightest ideas and if they never see the light of the day, how good are they anyway.
There are some theories that a human gets 50K to 80k thoughts a day. I find it ridiculous because I am a numbers person, and if you break that down, even considering you are awake all 24 hours, it will be anywhere between 35 to 50 thoughts a minute. And that sounds exhausting and impossible to deal with! While the people qualified to debate on the issue are busy debating, I am going to make some of my own calculations for ideas.
My brain is active for about 16 hours a day, approximately. I am working, looking for inspiration, brainstorming, etc. Suppose I have one idea per hour, thats 16 ideas in a day, 112 ideas a week and a whopping 5840 ideas a year. In all modesty, I would like to admit that I am quite capable of generating 5840 ideas a year. Thanks to the fact that I cant chill and relax for long, and have to keep in action all waking hours. And I am not talking about good ideas, just ideas. There is a possibility that most of the ideas are garbage, but what I am trying to say here is: 1. The ideas are lost and forgotten if they are not written down. 2. If they are written down and not acted upon, the ideas are useless and the book you wrote them in is wasted too.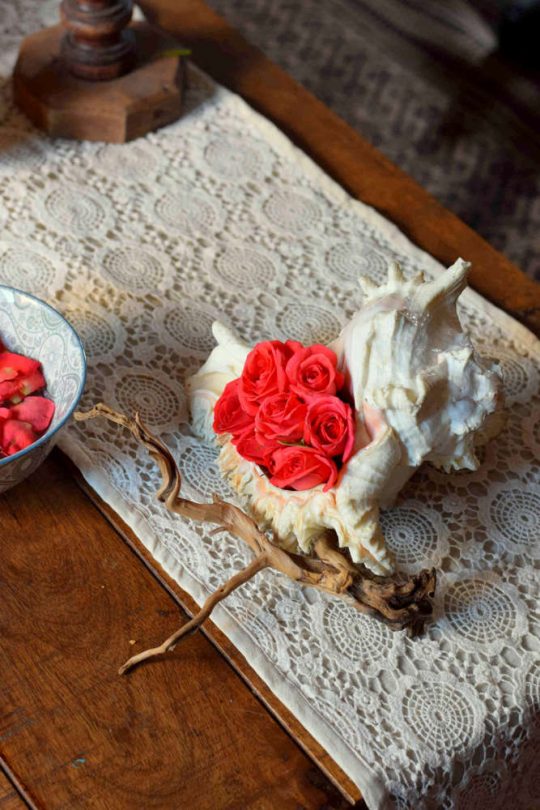 I do have a habit of noting ideas down, but most of them are scattered in different books and written down in an unorganized manner. One other thing I do is I have an "Ideas" page in the notepad app of my phone and most of the ideas that I get when I am on the pot get recorded there. And then I never revisit it! Truth! (Iam old school, I need hand written notes)
I am inspired by people who bullet journal and I decided to have all of my ideas organized in one place so now I have a nice fresh notebook where I will write down all of my ideas and I am calling it "2020 Brain Dump". Ideas no matter how nonsensical they sound, I shall record in my Brain Dump book. And I still plan to keep the phone app page because I find it disrespectful to take the book and a pen to the toilet, so I will note them down on the phone and then transfer them to the book.
Now that I have filled you in on all the back story, let me get to the purpose of this post. This idea has been inside my head forever! More than a year for sure. Finally I got down to writing it down in my book and today I am giving it a little red tick mark coz its done! Accomplished!!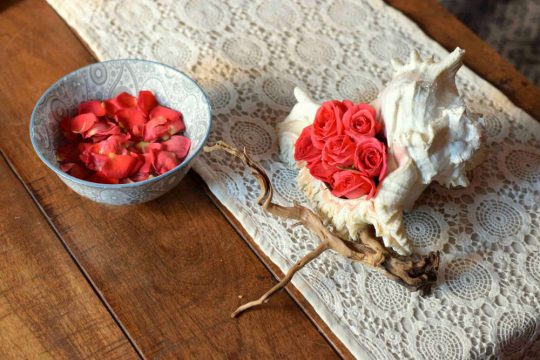 Every time I look at this conch, I want to fill it with flowers. And its so simple, I cant believe I took a year to get this out of my head and on to the table and it is ridiculously simple.
Here is how I did it.
You will need
1. A conch or a shell with a significant size opening.
2. Florists Foam
3. Flowers with stalks
4. A knife to cut florists foam, scissors to cut flowers.
5. Water
How to do it?
1. Cut a piece of the florists foam that you feel will fit into the conch, and drop it in a mug of water. Let it sit for five minutes and absorb the water. (dont force it into the water, let it take its time)
2. Start stuffing the foam into the conch cavity, cut to fit if needed. You dont want it to fill 100%, you need a little room for the stems.
3. Cut the flower stem to length and press them into the florists foam however you want. Fill the whole cavity and you are done!
Once you have all the supplies, it gets done in a jiffy and looks breathtakingly beautiful. I am going to find smaller shells that I have and try to recreate this differently, but that may take another year. So dont keep your hopes high.
If you have any doubts, watch the video.
Once the flowers have withered, I am not sure if I can reuse the foam inside. Maybe I can, a couple of time. And if I want to give breaks in between flowers, I can still turn the conch over and use it for decor.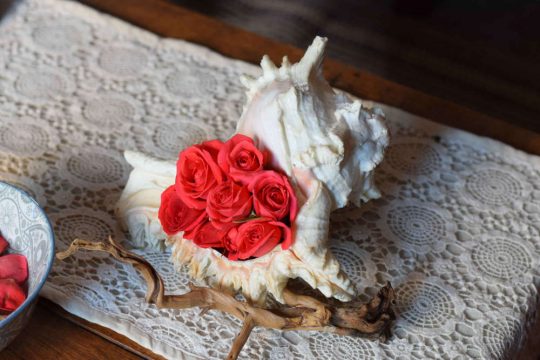 If you have any other idea that you want me to try, leave me a comment below. Until next time!
See ya!