This post is about what are the basic requirements that are needed for you to get started in the path of setting up a decorating practice. I have also addressed some limiting factors that drive people to not take action.
Interior Design, Interior Decorating or even Decor Styling for that matter are very creatively satisfying careers without a doubt. Glamorous as it may look, it is a lot more than just going shopping and putting things together. Here I have tried to pack as many things as possible that will help you get started or give clarity.
Lets get started:
1. Passion & Persistence is the basic requirement.
Getting into it coz it's lucrative or coz you have to do "something" is clearly starting on the wrong note. I know so many people who have done interior decorating at some point of their life and switched to other things coz it wasn't working out in so many ways. Persistence without passion works for a while, but will show in the work in the longer run. There is huge difference in liking something and loving it! You have to be absolutely obsessed with your passion and it will drive you to make it work one way or the other.
I get asked about "is there scope for Interior decorating?", well, living well can never go out of fashion. Whatever that you have to offer, there will be a customer for it. Always! The only challenge is to find that customer.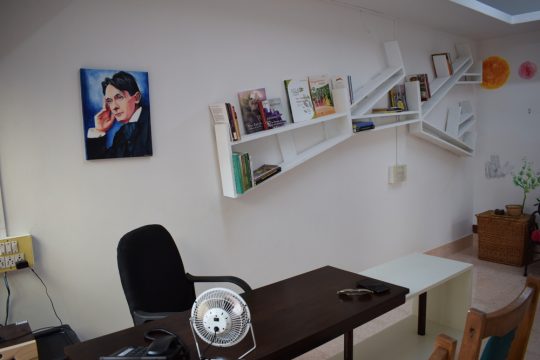 2. Formal education helps, but is not necessary.
I took a one year Diploma in Interior Decorating from Idea Worldwide while I was doing my IT job. What it gave me was the theoretical knowledge of material, finishes and basics that I had to anyway re-learn on the job. My aesthetic sense or my style was not affected at all. So all these years of working, I can safely say that I have not been able to use my "text book" knowledge more than 10% in projects. If you have not gone through a formal course, i dont think thats a handicap at all. Most successful interior decorators are self taught. As long as you are passionately curious, thats enough.
3. You are never off work.
 The world is full of inspiration and waiting for you to explore. Read, do Pinterest, drop into showrooms, flea markets and whatever damn thing smells like  its decor related. How will you be in a position to advise clients if you are not well informed? Grow your knowledge every single moment you are free. I used to have friends rolling their eyes all the time coz I was checking the finishing out or touching something or taking down some name and number in the middle of the road. Since the field is so vast and new things are introduced in the market almost everyday, its very important to stay updated and learn as much as you can while on the go.
4. Know enough so you dont get taken for a ride and Be your own best shopping companion.
This one is in continuation from the previous point. As a decorator, you are supposed to be better informed than your customer and to do that you need to be out there. Window shopping and "checking things out" becomes second nature. If you feel awkward going into a store and coming out without buying anything, God save you dude! Prices is something that you need to have an idea about so you are able to make mental calculations. While that can be done sitting on a laptop, prices online are hugely deceptive and its important to stay in touch with reality. When I am on some job around the city, if I am in a particular place, I will make some time and visit the stores in the area, even if it is for a few minutes checking stuff out and checking the prices. It serves two purposes, I am in touch with the pricing and what is available and it sparks new ideas and I take inspiration.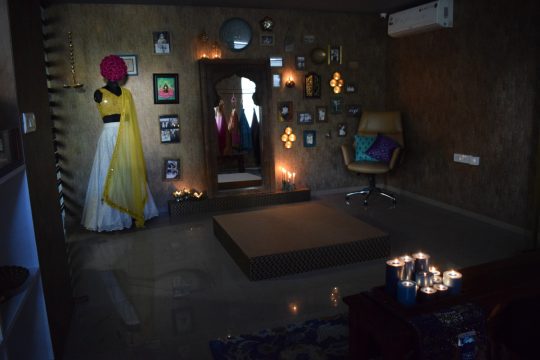 6. Find your style and build a portfolio
Of the ten plus projects that I have done in the past two years, not a single customer has asked me what I have studied. They came to me after looking at my work and seeing what I was capable of achieving. Work towards building a portfolio. Do up your place or your parents place or a friends place or all of them if a budget is available. In the longer run you should be able to handle any style that the client needs, but its important to find your own signature style and thats possible only when you work. Also when you work on a space, you will be faced with a set of challenges that you dont generally foresee and you will build your experience.
Challenge yourself to work on a tight budget, thats when you are the most creative. Also, if you are able to decorate on a tight budget, you will be able to do it at any budget.
7. Decorating Projects are a Collaboration
I had an instance where a business man wanted to decorate his house and asked me to visit him. Showed me around his house and said "now that you have seen the space, please suggest something". No inputs were given. He was expecting me to give him a few options and then if he did not like it, give him some more. Well, it does not work like that my friend! As decorators we sell ideas we dont give endless number of options. And it wastes so much of your time, shooting in the dark.
The client is expected to give you enough inputs of what they like, what they want, reference images if any and based on that you build a look and plan around it. Also, your rapport and relationship with the client needs to be a happy one, coz the end result depends on it. Its almost like a happy couple that will have a happy child, even if both the partners are not on the same page, the baby is going to turn out confused.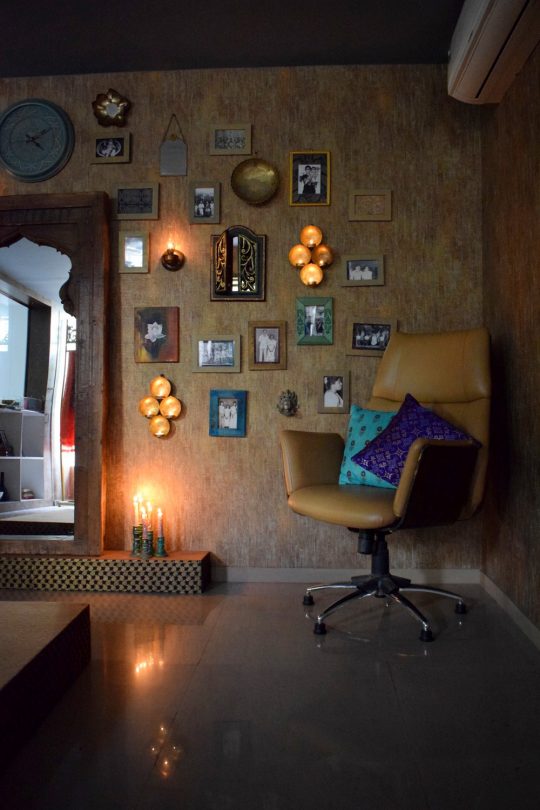 8. Think Through your Fee Structure
Setting expectation in terms of fees right at the beginning saves everyone a lot of headache. You can choose to work with a contractor who will execute your ideas and the client pays him directly and you get your service fee, or you charge for work and service is something you have to figure out. If its a sizable project, you can start with charging 10% of the scope of work as your service fee. As you progress in your career you can choose to increase the percentage. You can charge a flat fee as service fee in the beginning. Whatever that is, make sure you have sorted that in your mind before you take it to a client. Dont be surprised if the person never gets back after knowing they have to pay. Happens all the time.
This blog post is over 1k words and I am not sure I have covered everything. If you have any specific questions leave me a comment or get in touch with me on Instagram DM.