This post is about a dramatic bathroom renovation that I did sometime last year. We managed to convert an ugly servant quarters bathroom into a luxury bathroom experience.
This was one of the most ugliest parts of the property. It was a part of the servant quarters, used by the security guards and the reason why you don't see you before picture because extremely dirty smelly and unkempt. It had an Indian toilet in a corner and one step above the rest of the floor, a few taps here and there and an ugly rotting door. The tiles were i think assorted leftover from the tiles store, there was blue and orange and dirty yellow. None of them where in any reusable condition.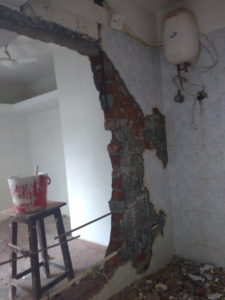 Since this was going to be an office bathroom we could do away with the shower area. That made it easier to work with a small space. Now all of me that was a vanity and some TLC.
Here is what we did.
We permanently closed the door from outside and cutout a door from inside the room. (Functional change)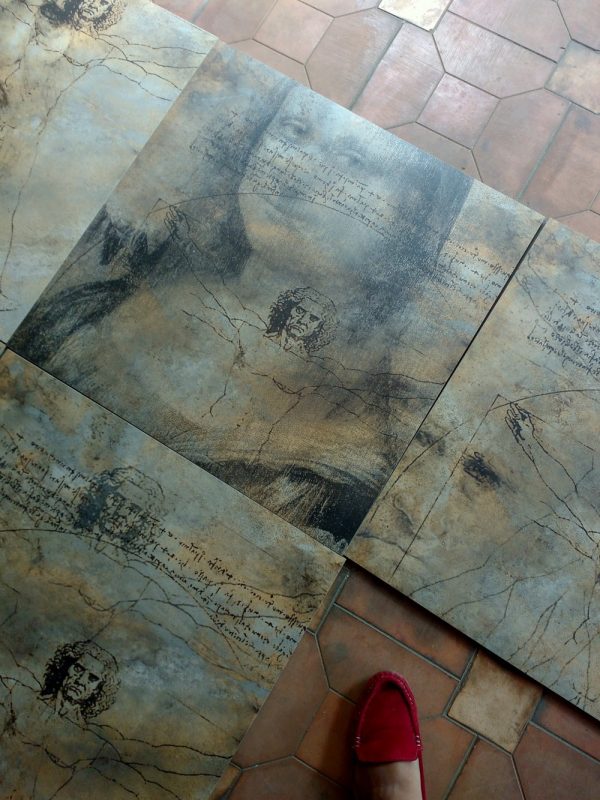 The first thing that we chose for the space was the tiles. We fell in love with the DaVinci limited edition tiles and I just knew I had to use them. Now working on a small budget I had to be very sure that I am not over shooting. The tiles were a bit of a splurge so the rest of the things had to be under budget. I planned the layout of the bathroom in a way that the vanity is exactly in front of the door. As soon as you walk in you see your face in the mirror and the WC is hidden on the left side.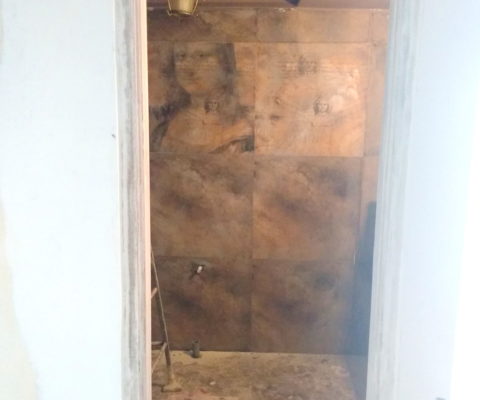 The DaVinci Tiles had a single piece of Mona Lisa tile and I knew it had to make a big impact as soon as you get into the bathroom. I positioned Mona Lisa in such a way that as soon as you open the door you see your face in the mirror and then next to your face is Mona Lisa. The vanity is a simple plywood assembly and the counter-top sink, tap & hanging light fixure was reused from another place.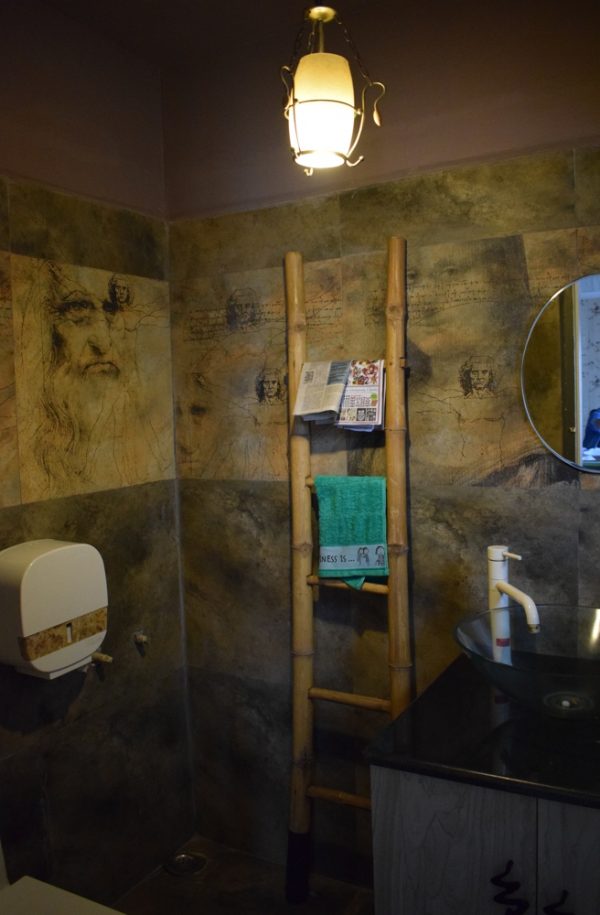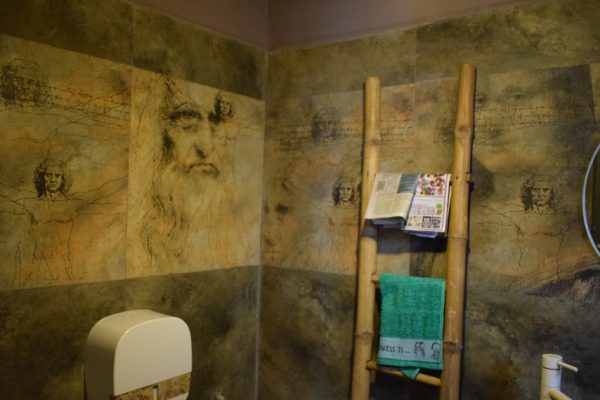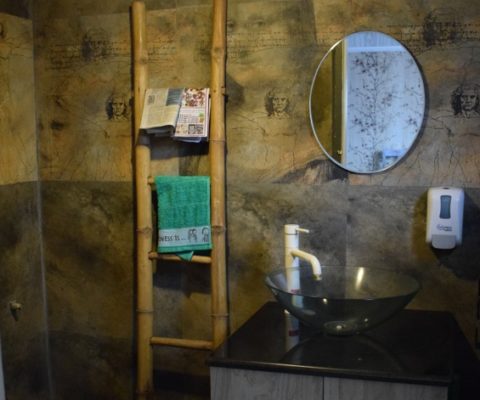 Instead of a towel rod, I added a small bamboo ladder. This was really an after thought, but I think it adds a rustic touch and yet retains the glamorous look. The cabinet hardware took the longest to find, Almost 6 months after the bathroom was ready, but it fits in perfectly.
P.s. If you want to place a bamboo ladder in the bathroom, dip the legs about 6 to 8 inches in oil enamel and let dry before you use.