When life is happening on a fast track, the online journal somehow takes a back seat. Its been dull here on my blog for a while now, thanks to the busy work schedule. While I am excited about my current projects offline, I always seem to miss the  good old days of blogging. Its like a void! Time after time, I have kept repeating here that I am going to blog more often from now on and failed at it every-time, so much so it feels like a bad joke now.
The truth is, there is so much going on in my head and I simply lack the motivation to sit down and write. There is some very exciting stuff that I am working on, some lovely people I meet and the new things I do and learn. All that would make wonderful useful content that you will love to read, but where is my focus and motivation?? As I am writing this post, I have got up and walked around for no good reason at-least five times!!!
If you can relate to what I am saying, please leave me a message or send me an email. If you have gotten out of a similar situation, I would want to know what you did. What can I do to get rid of this weird lethargy?? Do some yoga?? meditation?? Stand on my head for a new perspective? Drink some virgin due dropping from a fruit in the amazon jungles on a new moon day? What?? I need some solution PLEASE!!
Moving on, work has been busy with me setting some unrealistic targets and actually managing to achieve them! Due to which this years festivals have been a blah! (By the way, festivals are a big deal for me. so reason no 634 to be frustrated with self!) I can go on and on!
Anyway! Here are some snapshots of what I did manage to achieve during the Ganesh Chaturthi and Diwali.
I displayed my Ganesh idol collection in every corner. Someday I need to keep them all together and take a count.
Some pictures from Diwali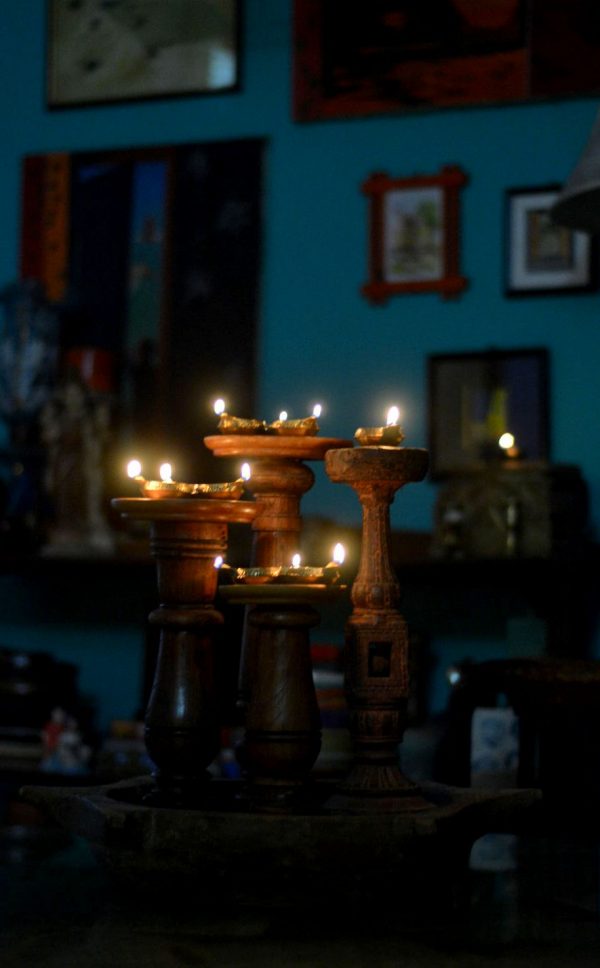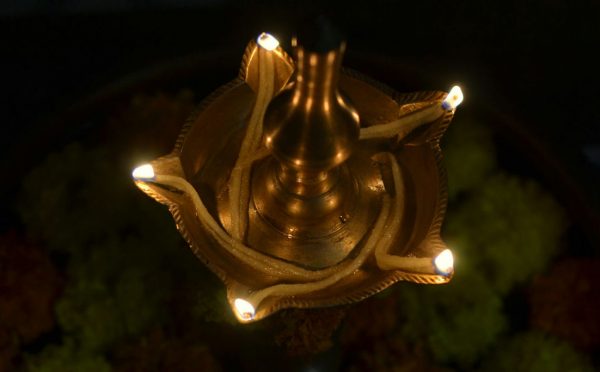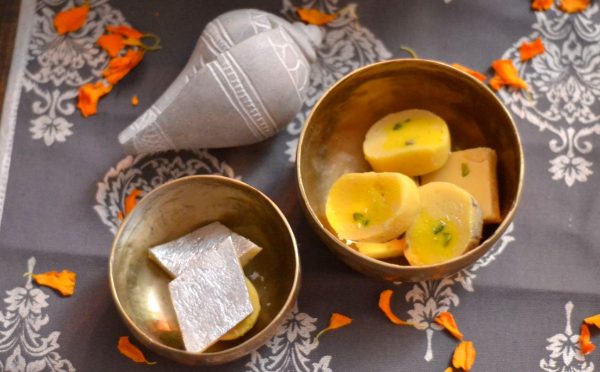 After all the festivals and decorating, I thing Ive got an over dose of brass. So I plan to put them all inside for a few months and do more rustic wood, cane and ceramics in my decor.
P.S. Will post pictures of new decor if I manage to get over this block.