Diwali is one time of the year that I go totally bonkers when it comes to decor. Its fun with all the cleaning, planning and decorating and living those nights filled with light. In this post, you will find Diwali decor ideas from my home from the past couple of years.
Diwali is just around the corner and I am hunting for inspiration. Just to set the mood, i went back to the pictures from my previous years celebrations and got transported to a magical land. From "Wow! I did that?" to "Eww! I did this?" I relived each of those moments and realized they are worth sharing.
Here are a few Diwali Decor ideas from my home.
1. Marigold! On its own, it brings a brilliant festival mood and screams out "celebration" like no one else. I dont think I have ever had a Diwali without this flower.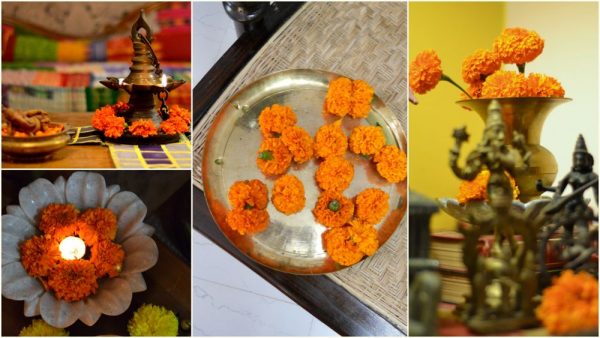 2. Double Duty! Mundane glasses during the day, glam lamps at night. I love using everyday objects in decor just for the thrill of it. Double duty, multiple personalities is always fun, just like superman or spiderman 🙂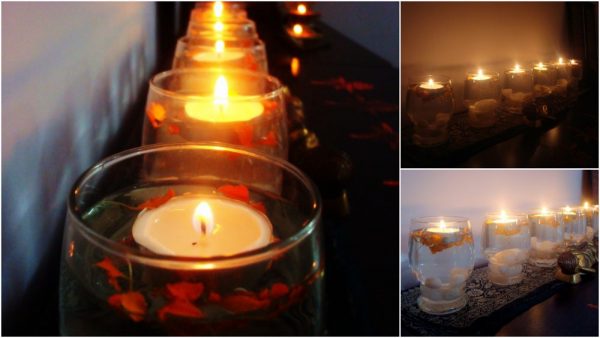 3. Brass accents! Shiny yellow metal and celebrations have always been two sides of a coin in the Indian context. While my interest in the other shiny yellow metal is quite minimal, I love love everything brass. On regular days I always have some of my brass collection displayed in the house, but on festival days there is an overdose.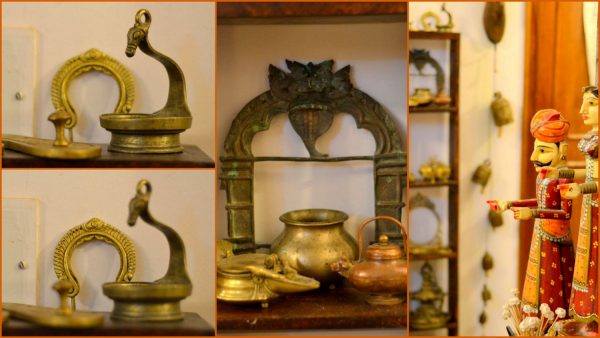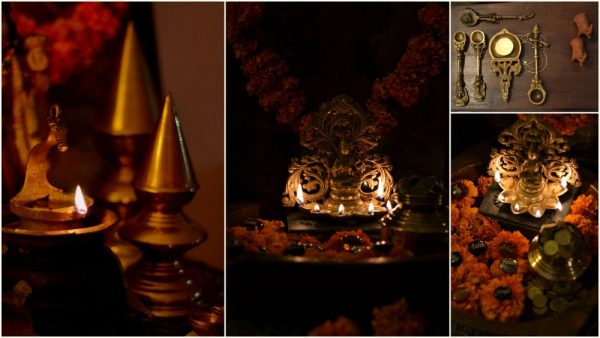 4. Rangoli & Lakshmi feet! Diwali is a good excuse to draw Lakshmi feet on marble flooring and put minimalist rangoli everywhere.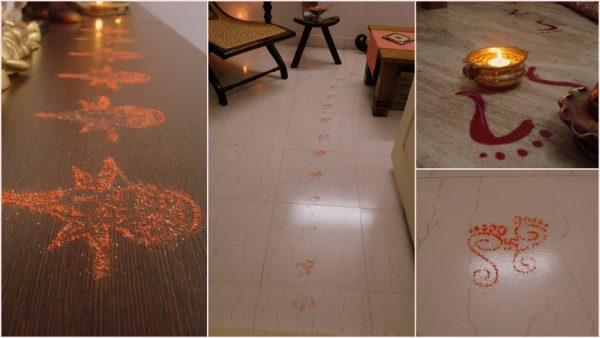 5. Diwali Twist! Going through my old pictures, I realized I haven't been shopping much. Instead I am looking at everything around me to see if it has the potential to get a Diwali twist. And the whole purpose of this blog is to share my decor stories and inspire people to have more ideas of their own.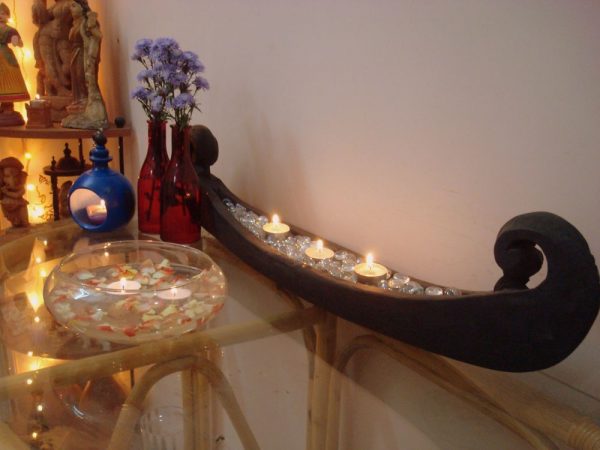 While I have some idea what I want to do this diwali, I am still hunting for more inspiration. I still have tons of diwali decor ideas to share, so stay tuned.
P.s. If you love what you've seen, pin, tweet, instagram and share 🙂