A 10 minute DIY to dress up an empty wall in your office space or home office. This is a super easy and almost zero investment idea ever. 
The idea of dressing up a wall and seeing the transformation almost instantly is a very thrilling one. Also when you have a lot of wall space and not many things to put on them (at the moment), this is a good idea. Since i did not spend any money on it, it wont pinch when I have to remove them or replace with something else. So here goes my 10 Minute DIY.
Here is what I used.
A4 size sheets in different color. Available in any stationary store. I already had them, so dint spend a penny.
A regular printer. (If you dont have one, you can get a printout for about 2 bucks)
Transparent tape.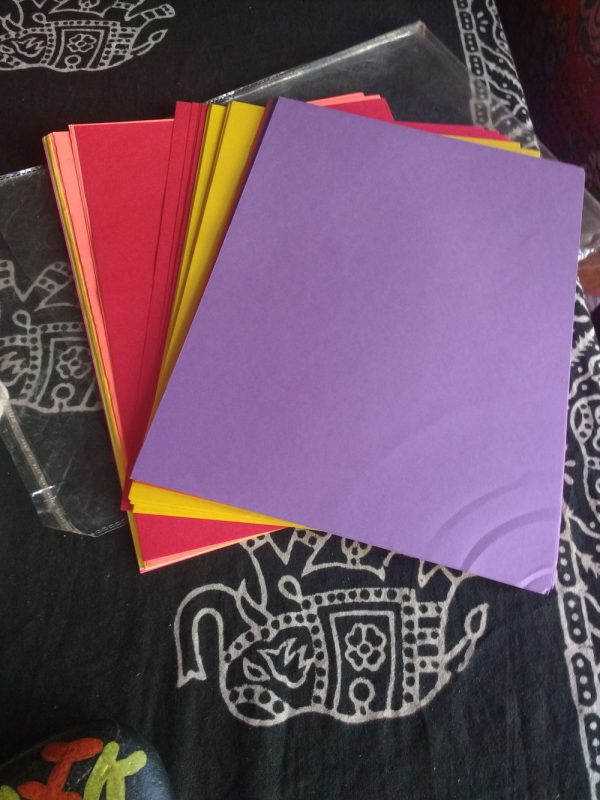 Here is what I did:
Downloaded motivational and some fun quotes (jpeg image) that are in black and white.
Used an image editing software (Picasa) and increased the light and contrast until I had bright bold letters.
Printed them on a regular colored A4 size sheet.
Stuck them on the wall with a piece of transparent tape.
DONE!
Note: I have a large collection of quotes pinned on my Pinterest board Wise Words. You can directly search google for it. Check for any copyrights on the image, and do not use the downloaded images for commercial purposes.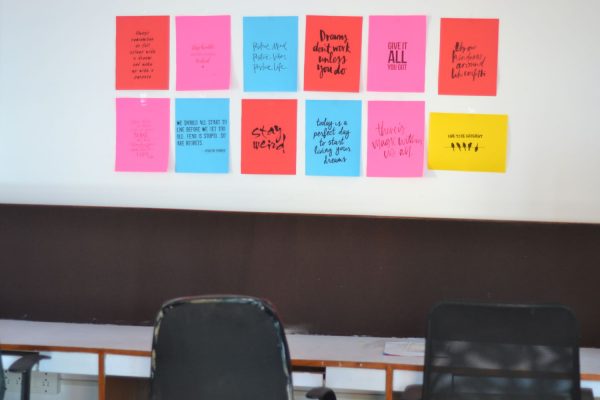 If you have the time and are willing to experiment, use a different kinds of quotes and fonts and make your own poster.
I love a little bit of humor in my decor too, but here I didn't go too overboard (even if I was tempted to). The best part here is that if I find something more fun, I can always add a few more sheets, or completely replace them.
Silly DIYs are always the most fun!