The Home Decor – India group on facebook has just crossed 5000 people, and the tribe is growing very fast. Its time to do some fun things and increase the interactions. While having regional meetups take considerable amount of  time & planning, what can be done immediately is a fun Contest with an equally fun prize.
What is the contest all about?
Write a creative, classy and fun tag line for the group!
Rules of the Contest:
The tag line should not be more than 8 words.
Add the tag line as a comment on this post to enter the contest.
As long as you have an Indian Address to receive your gift if you win, go for it!
Any number of entries per person is allowed.
Contest is open till 30th June 2016
What is the contest prize?
A stunning 3d geometric pattern rug size 32×60 inches.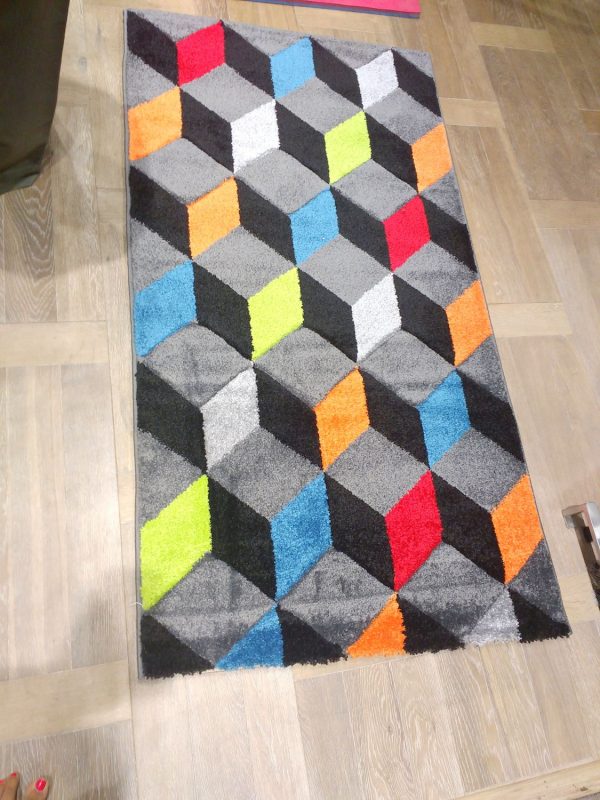 I had seen 3d geometric rugs in pictures on pintrest and other websites. A few days ago I experienced it for the first time at a store launch, you can see the picture on Instagram here. While I was going about my work today, wondering in the back of my mind about how to celebrate 5000 members, is when I bumped into this rug again and the idea of this contest was born.
So if you love this rug as much as I do, and want it badly, think of a fun tagline for the Home Decor India group.
P.s. Excuse the poor quality picture, had to take them on my phone.