Starting a new series for the people who want to be on top of their decorating game on their own but could use a little help. Small nifty tips that can take the look from ah to aahhaa. I am calling it the DIY Decorator series. Let's see how far we go with it.
I love white dinnerware. They can be styled anyway you want, with any color you want, it can stand out or fade into the background and look ever so elegant. One other reason I love them is coz I don't need to buy one full set at one go, as and when my budget permits, I can keep adding to the set. Also if you break something, its easy to replace it with a single piece and you don't have to buy a full set. White dinnerware also generally tends to be less expensive than the colored or design ones.  One large home brand has a good collection of white cutlery and when their sale is on, you can get them for a great bargain. (Email me if you want to know which one)
Several traditional cutlery and crockery stores also stock white dinnerware. Just make sure that when you are starting your set, you get things from the same store so you didn't have the difference in shades. I am not sure if there are 50 shades of white, but there is definitely more than a few handful.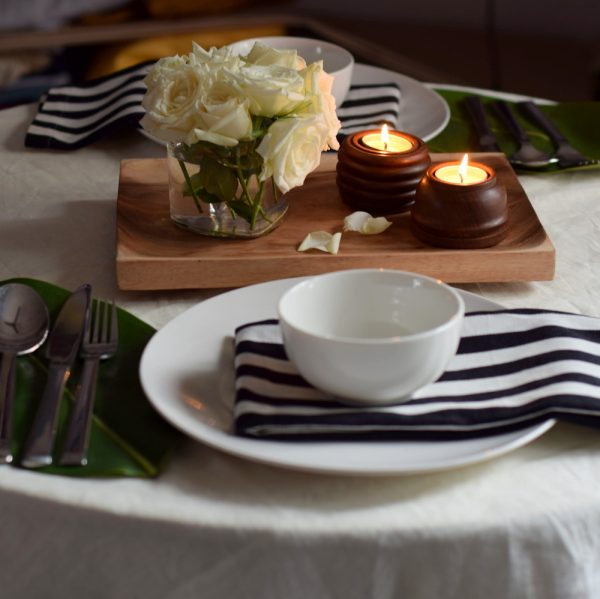 Here are two different ways on which I have styled my white dinnerware, table for two. If I had to pick a favorite, it would be the most difficult thing to do, cos I love them both equally.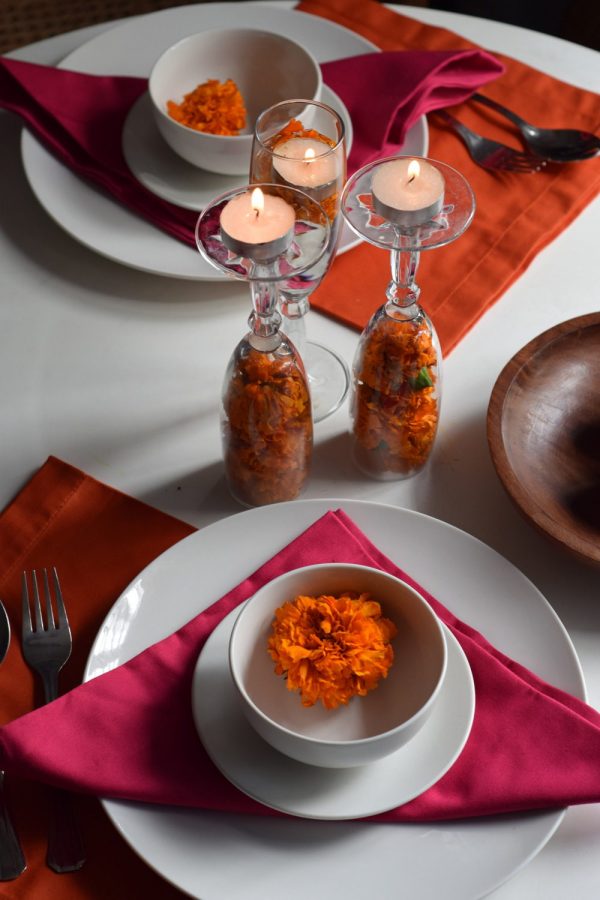 I am wondering what made me stay away from creating tablescapes for so many years. I enjoyed them so much, I have many more coming up. What do you think?