Shruti ordered some very cost-effective plastic boxes from amazon to store all the tiny craft supplies she had. They came in very sturdy boxes, that we instantly know we could put it to some good use.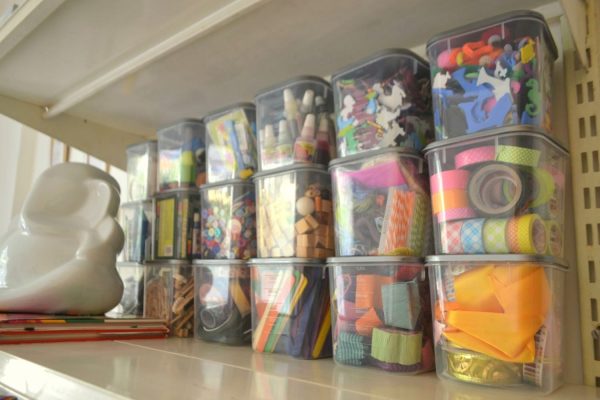 We measured the boxes and realized they were perfect for anything that is A4 size, so we set out to make magazine rack out of them.
What we used
Amazon Boxes
Paper knife or hacksaw blade
2 ply tissue paper
White acrylic paint
Modge Podge ( or fevicol and water)
Colored cellophane tape
About 2 inches from the from the top and bottom, we drew a line on either side of the box. then joined the sides with a straight line. A paper knife cuts ok, but use a hacksaw blade if you want to be quick.
Note: Tape the box openings with cellophane to avoid being confused 🙂
Once we cut them up, this is what we got.
We taped the edges so they dont open up. Now it was time to make them look pretty. We applied a layer of modge podge (or 1:1 fevicol and water mixed together) on the box. I separated the 2 ply paper, crushed it length wise, opened it out about 80% and pasted it on the box and applied another layer of modge podge on it.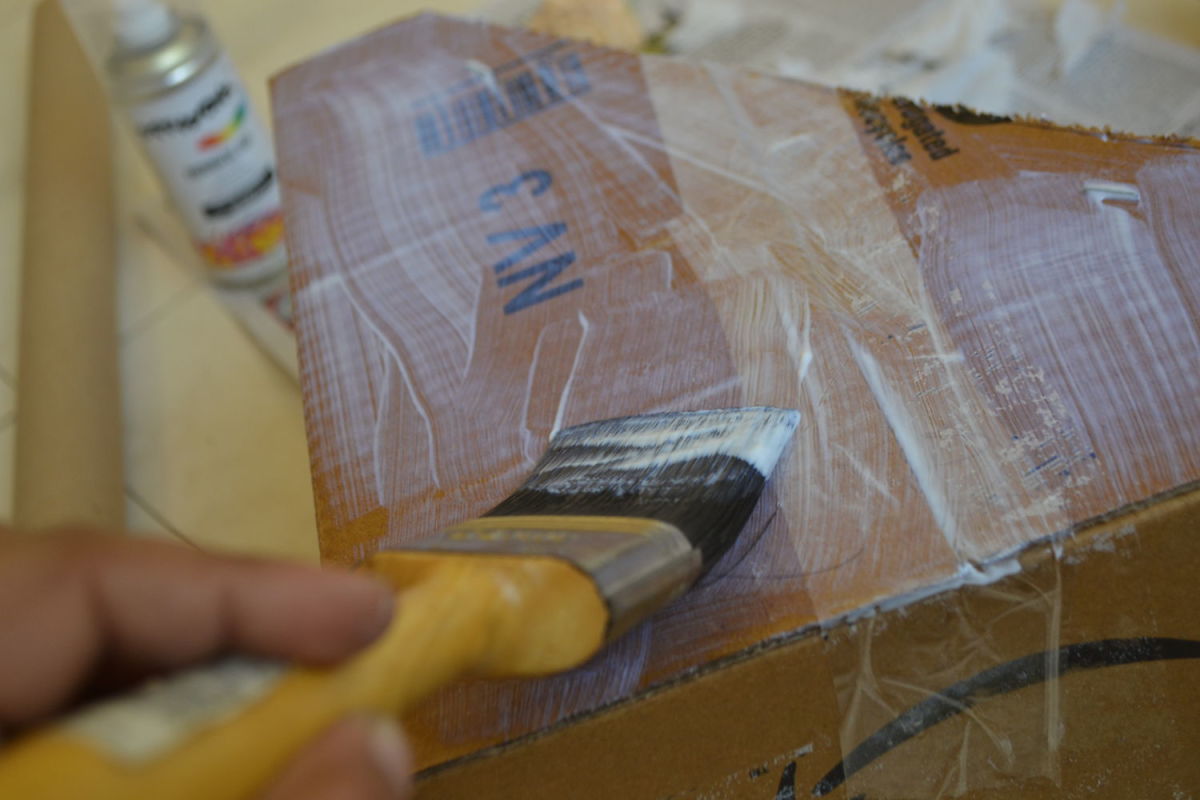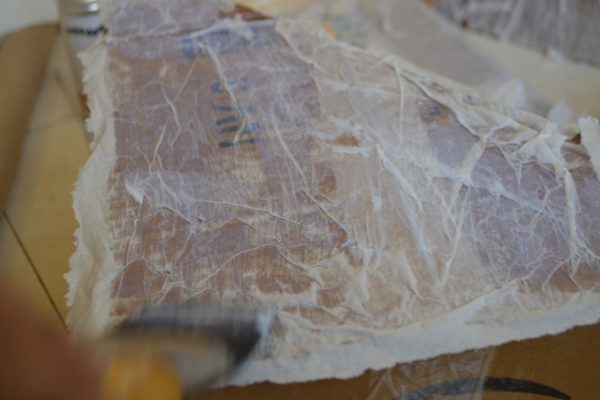 We did the same all around the exterior, except the bottom. We let it dry for about an hour and then Giri painted a coat of white acrylic on top.Again we let it dry for an hour and then stuck colored cellophane tape to the cut open sides in the front to finish them up.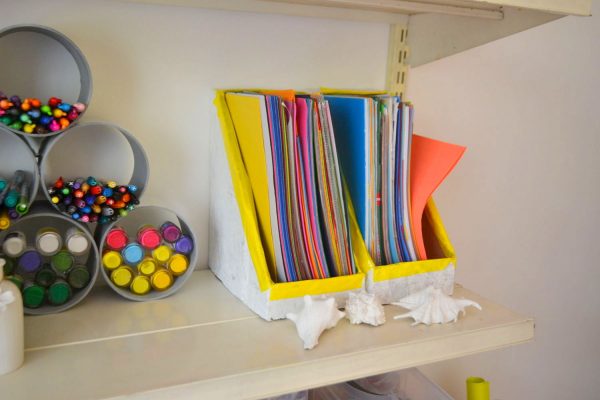 I think I was a little too exhausted by the time we got these done, coz they dint turn out as neat as i wanted them to be. But they serve the purpose nonetheless. Each of these can hold more than a 100 sheets and everything within the reach, which is pretty awesome I think.