Here are some of the fun things we did at the Artsycraftsymoms studio with the stuff that we already had.
1. The plastic chest of drawers
The only way to lose the ugly plastic'ky feel of the chest of drawer is to spray paint it. Araldite has a good quality spray can and we used one full can and a half.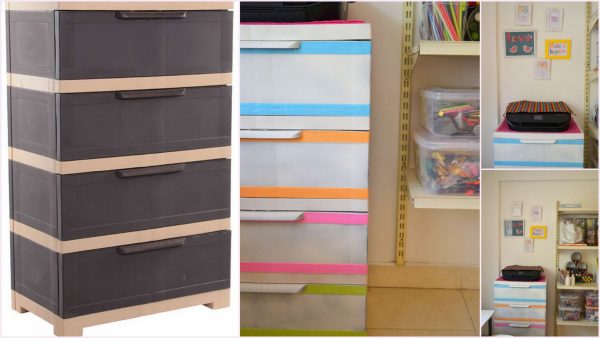 The method of application is simple, spray from a distance of 8 to 10 inches(cover mouth n nose with a mask). We did about 4 coats, with a gap of 20 to 25 minutes between coats. It kind of looked a little distressed and we were ok, and we werent looking at an even white.
We let it dry overnight. It somehow looked too plain, so we added washi tapes of different color with a coat of modge podge under and over the washi tape.
2. The Pin up board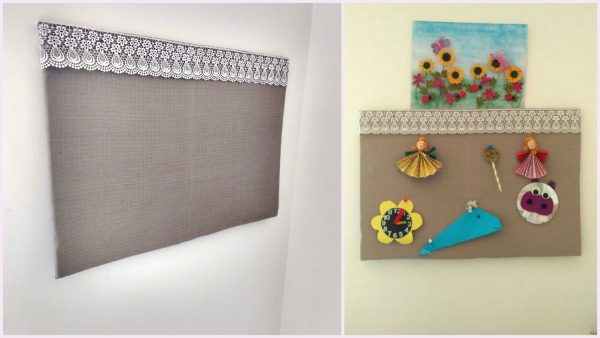 I had a piece of board lying in my office for more than a year and I thought I could use it somewhere in the space. We picked up a dish towel and stapled it to the board and decorated the top with a lenght of lace that I already had 🙂
3. The elephant paper holder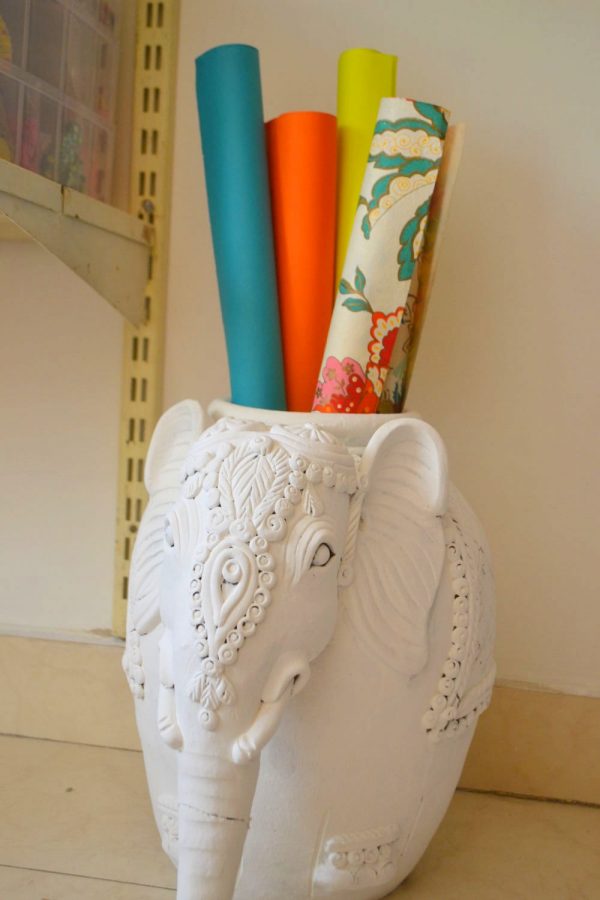 While we were getting ready to spray the chest of drawers, I saw this elephant pot abandoned in the common area. The trunk was broken and we found it inside the pot. We got it all cleaned up, stuck the trunk with hot glue (Seriously!! ) and painted it with the left over wall paint 🙂
4. The table top
We wanted to get a white top on the table and because these things are mass produced, it would cost us extra money to get a different color on the top. So we decided to go with the orangy laminate that they had and paint it white.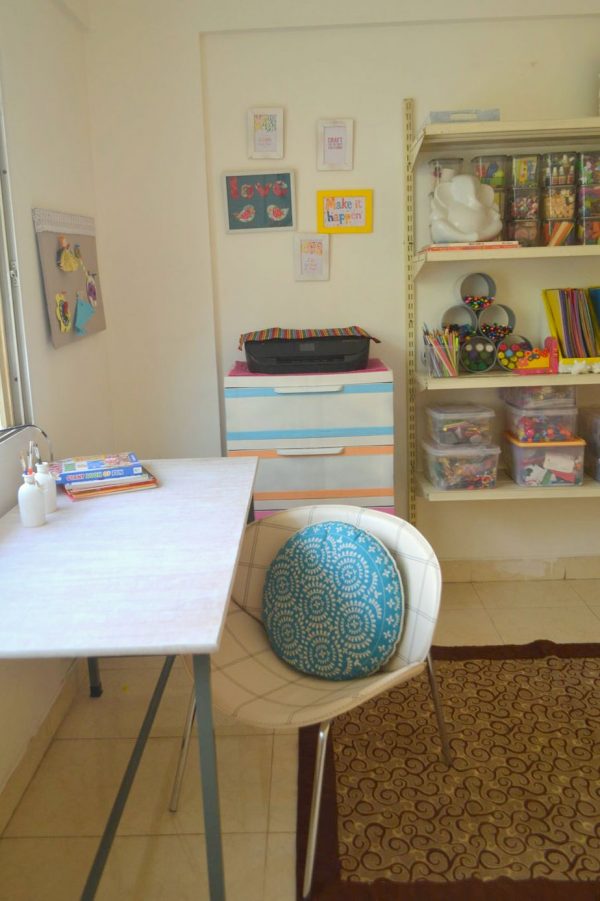 I mixed water based enamel paint, hot water and a spoon of pop(plaster of paris) and applied the first coat on the table top. After about 10 minutes applied a thick coat and lightly scraped it out in one sweep with a putty blade. Let it dry overnight again and we had a fabulous matt texure on the table top.
All updates on the studio can be seen under the tag of Artsycraftsymoms Studio. The before and after pictures of the studio are here.