The hardware store is a great place to look for raw material for DIY. Building material is economical and also long lasting and can be worth the effort and the money. Here is a simple DIY we tried for the pens and paint bottles that provided plenty of room for more.
What we used
5inch dia plumbing PVC pipe – 3ft long
Hacksaw
sandpaper
hot glue gun
White spray paint
The average length of a pen is about 5.5 inches and we wanted some of it to stick out, so we marked 5 inches and cut six pieces. If you want to skip this step, ask the hardware guy to cut it for you(If he seems like the friendly kind) We used a hacksaw with a reusable handle. (See the picture) Dont aim to get as perfect ring unless you are a professional at using the hacksaw. Its ok to go a little off the line, looking for perfection will only increase your frustration levels.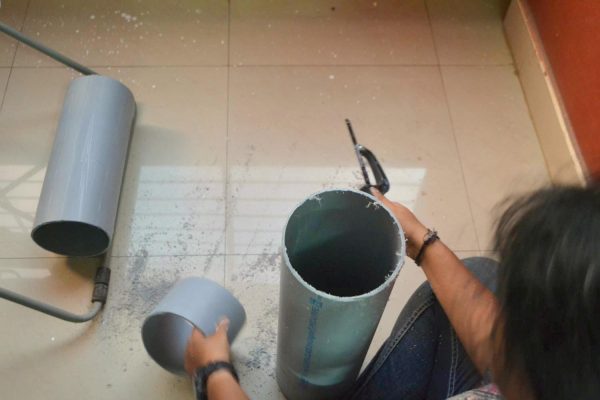 Note: It generates a lot of plastic shaving, so turn off the fan or do it in the balcony for easy clean up.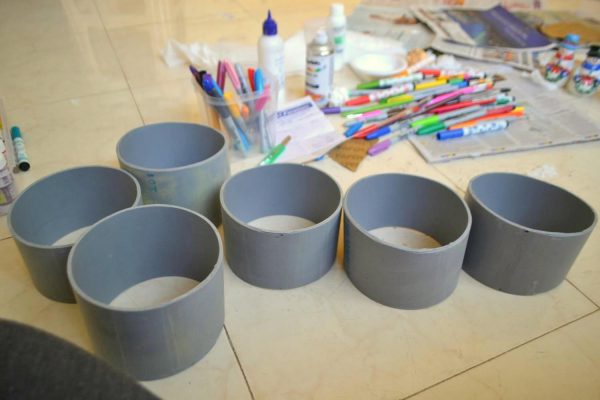 Once the rings are ready, sand the edges and the exterior of the ring. Sanding the edges gives you a smooth finish and sanding the exterior creates tiny aberrations that will help the glue and paint stick better.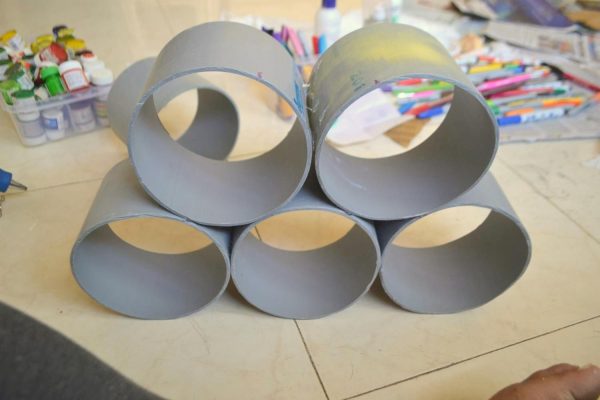 Now its just a matter of stacking them up the way you want and putting hot glue to hold them together. We made a pyramid with six rings, we had more pipe length left over so if we need to, we can add more rings later on.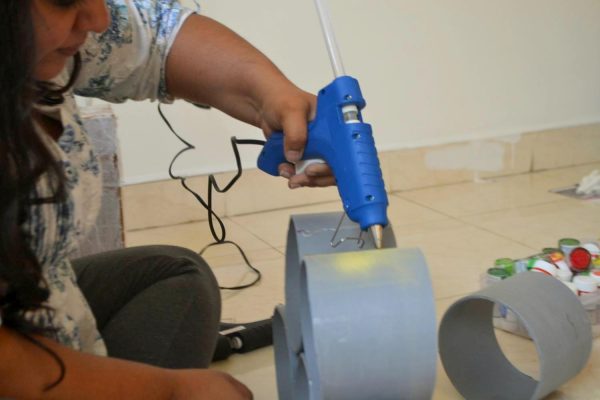 Note: The hot glue gun needs to be handled with care. The glue can be really hot and can burn the skin severely.
We let the glue dry for about 30 mins and then spray painted the exterior with white spray cans. Again the focus was to lose the grey and lighten the color as much as possible. We did about 3 coats with an interval of 15 minutes between coats.
I love the way it turned out, the paints and pens provide the pop of color for the otherwise neutral background.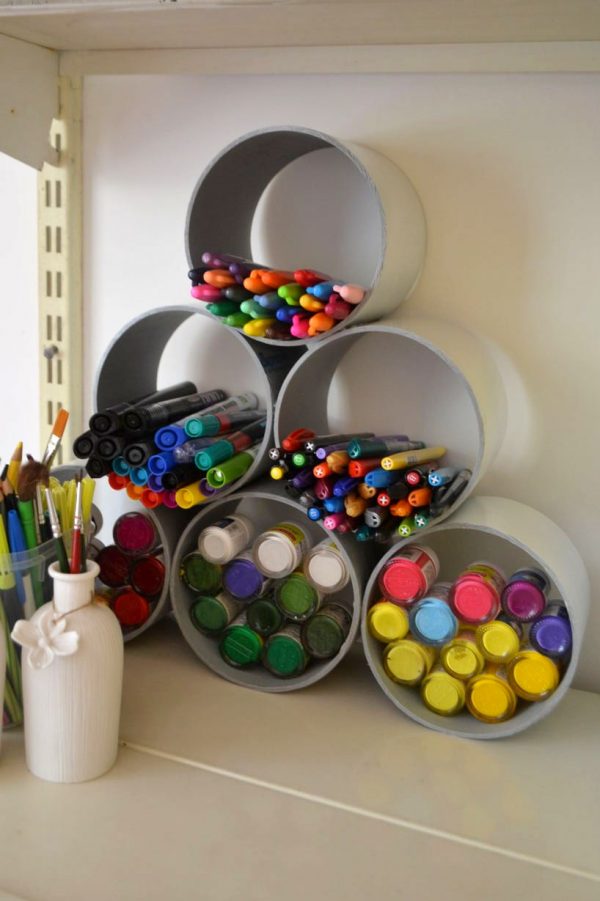 More updates on the tag Artsycraftsymoms Studio.