Its the last 3 days of Dastakar in Bangalore, so if you havnt visited it yet do so this weekend. I missed Dastakar last year and the year before, but made sure I visit this year for sure. So this post is about what I am excited about at Dastakar and not what is new there. Just thought I would clarify that.
5. The Khurja pottery Plates
I think the the Khurja pottery artisans took the art to a whole new level with these new, super intricate paintings on the plates. It felt like you are in some kind of painted pottery heaven. I would droll over traditional Turkish pottery, but hey, here are our guys giving them tough competition. There was also some new designs on casseroles and other things but what killed it for me were the plates for sure.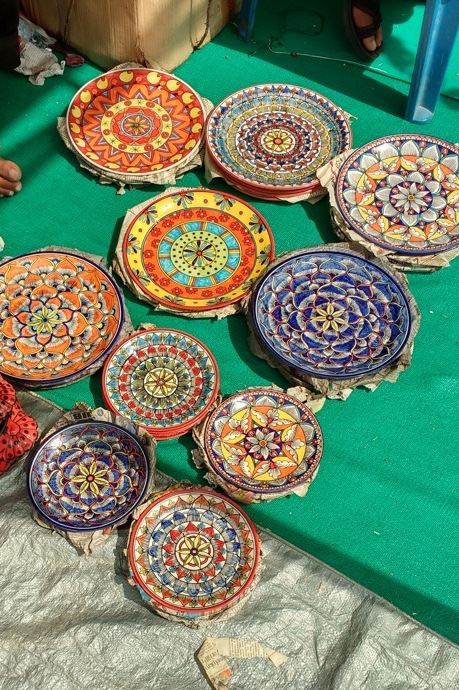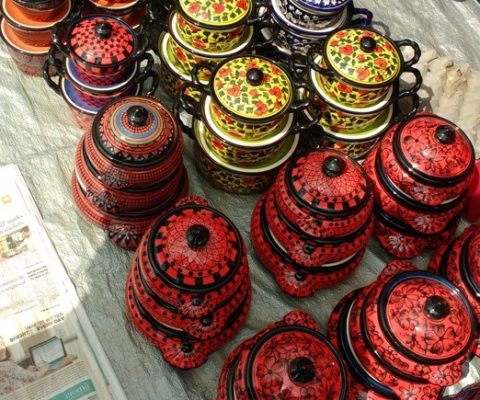 I am already dreaming of a gallery wall with plates (Not in my place, no wall space left)
4. The cow head Planter
The earthen ware that you see as soon as you enter the exhibition is hard to miss. Spend some time there and you will see some gorgeous pieces that are screaming to go home with you.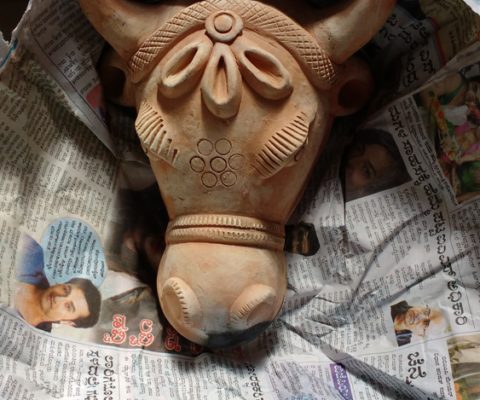 This cowhead planter sure came home with me. I am thinking I could hang it on a white wall as it is(So earthy), paint it and hang it on a white wall ( lovely pop of color), or hang it on a colored wall and leave it natural, (Ooooo…) If you made a movie out of the pictures in my imagination, it would be so colorful 😀
3. The beaded bangles
Well, I know this is a decor blog and we talk decor here, but look at all those colors. How do you resist that??
2. The Thangka Paintings from Dharamshala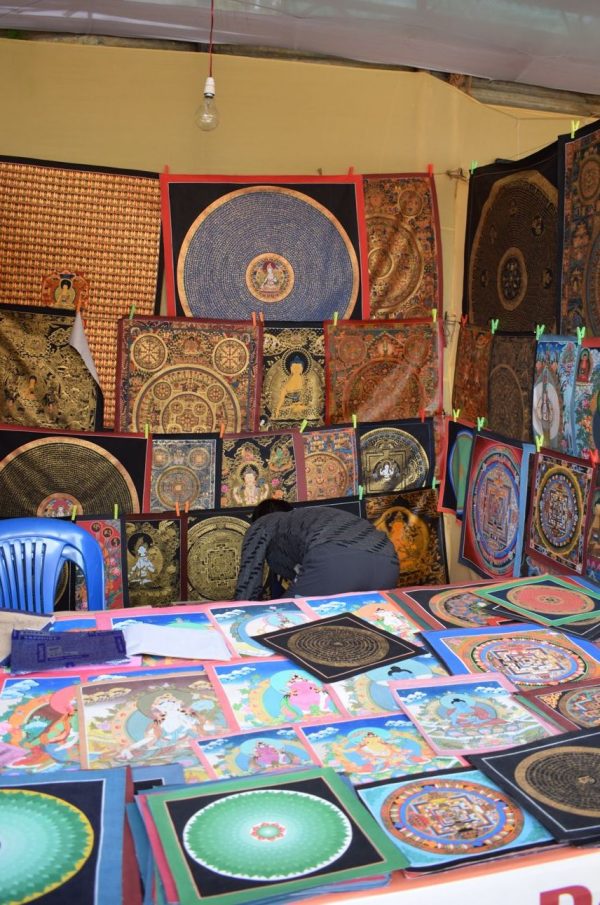 Oh I love Thangka! And I love the artists, and the place where they come from, and the philosophy that they teach and practice. This stall in one of my favorites. And the fact that each and every intricate painting is handmade, just makes it the most beautiful stall in the world. I already have a black and silver Thangka in my collection and it has a beautiful story behind it. Here at Dastakar, the range starts from 600 INR upto 30K.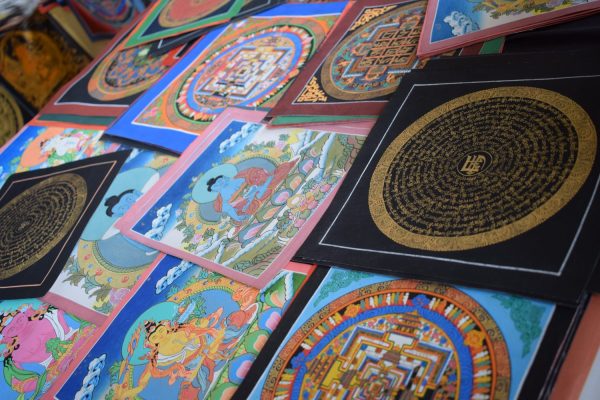 1. Driftwood sculptures

This was something that absolutely blew me away. Imagine walking by the river in the forest and finding driftwood that has been sculpted by nature. For years together, water and mud and rocks brushing through the wood to give you a masterpiece that you can marvel over. So mindblowing!! If you are at Dastakar, stop by this stall and have a little chat with the artist Suresh Pant who finds these pieces and makes them into mind boggling sculptures. You get a feel of the what nature could do if left undisturbed. You can buy your own starting 500INR upwards.