This is a follow up post to the first one that talks about what are the requirements to start a career in Decor. In this post, I talk about how to showcase your work, how to get started when you find a client.
If you haven't read the first post then you should before you read this one. Click here to go to the old post.
Now that you know what it takes to start a career in decor and that you have what it takes, it is time to move on to what next.  I received a lot of questions about how to build a portfolio,  get a customer, how to get started with design, and dealing with clients. So  I had a do this follow up post with more details put in. So here goes:
Build a portfolio.
A portfolio is a place where you showcase your work. Like I mentioned in the earlier version of this post, no customer is going to ask you what you have studied. They only want to see what you have done and how well you can design for them. Depending on whether you want to take end to end interiors or just do styling, do up one place, your own or your parents and take good pictures of it.  You need to host those pictures in one place so you can share it with a potential customer.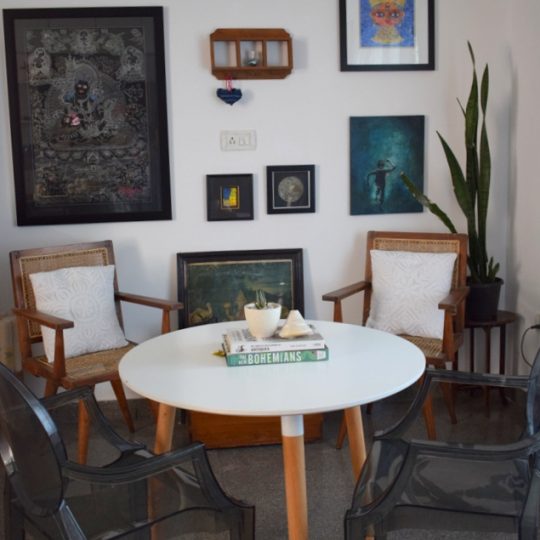 In a digital age, I don't want to advise you on printing physical copies of portfolios. Do it if you are targeting clients who are not online savvy. You can start a blog, invest in a website or even start a page on Facebook or Instagram. The idea is to collect all your pictures in one place and give out some information on how you went about your design. Never have images without write-ups. 70% of the convincing is done by your work images, the remaining 30 is what you will have to handle when you get a customer who is serious about hiring you.
Also, avoid sharing images on email and WhatsApp . When someone expresses a desire to see your work, you should be able to send them a link and the link should do most of the talking.
Finding a Client
This is the part where most people get stuck and this is where persistence is required.
With your portfolio ready and you are armed with the link, it's time to get to work and find that first customer.  Talk to your friends and relatives (if you have supportive ones) and let them know that you are open to taking decorating projects. Share your link. Get out and network with people and tell them what you do. If a near and dear one expresses interest, be prepared to do it for little or no consulting fee. Once that project is completed, you will have two projects in your portfolio, so the lost consulting fee is actually your investment for your business.
Look at yourself as a small business owner and not as a hobbyist. Know the difference between an investment and an expense. And as a small business owner, you should never ever miss a chance to market your services; there should never be a day when you have not spoken about your work. Putting your word out there, every single day is important and you will find what you are looking for.
Prepare yourself for a client
It is very rare to find a client who knows exactly what they want. More often than not, they are so confused that they are unable to decide the way forward. It is your job to help them know what they really love, find their style and then give them the best they can afford.
How will you do that? Again, technology is a huge boon here. Introduce them to Pinterest and ask them to start a board and pin whatever images they love. When they have pinned a hundred, two hundred images, you will get to see a pattern in what they love.
Do this exercise with a few friends so you are prepared when you get a client. Once you see a pattern in their pins, you can pick elements that repeat and create a mood board of your own with them. (A mood board is a collection of photos in a visually pleasing collage, that can have furniture, decor pieces, and the color scheme so the client gets a gist of what you want to achieve.)
Executing a project
You found a client, your mood boards were liked and the client even paid you an advance to get started, now what?
You will need to give the client a layout and see what works for them and do a couple of iterations before you freeze on the final one. AutoCad skills help but are not necessary. It can always be outsourced, but make sure you have factored those costs in. There are also mobile apps that don't cost too much that can be used to create layouts. I have used Room Planner by Chief Architect for some time. It takes some getting used to but is not difficult to manage.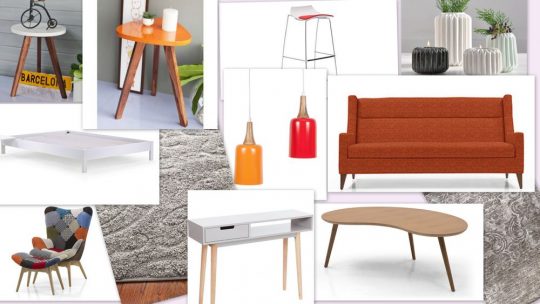 Avoid reworking by being on the same page with your client every time. Go over the layout mentally with the client, do a couple of hand drawn rough layout drawings before recreating the best one on 2D drawing and once that is final, then do the elevations. Remember that a decor project is not your own work, its a collaboration with the client, so make sure you bring the best out of it.
Work with clients whose vibe matches with yours. From my experience, I know that if both parties are not the same kind of people, the association doesn't go well at all. If you are the naturally trusting kind of person, when you get work from someone who is just like you, the results are very good. If you take work from a person who is very suspicious of everything, you will drain your creative energies trying to get them to see your point of view. Just know, that is not your customer and move on. You got into this coz you love doing it, so don't waste time with the wrong people.
I have tried to give as much info as possible in both these posts. Most of these things I learnt on my own, over a period of time, sometimes making expensive mistakes that were good lessons. If I have been able to avoid some of those for you by creating these posts, it's worth the time and effort. When you love your craft and are immersed in it fully, you will attract the kind of clients you want.