I cannot believe I am writing this post, in an age where information is everywhere, knowledge and wisdom is limited. But some things got to be done, I promised myself that in 2019 I will state things as is, so I needed to put my thoughts together and out there. Also, we need to grow better patrons.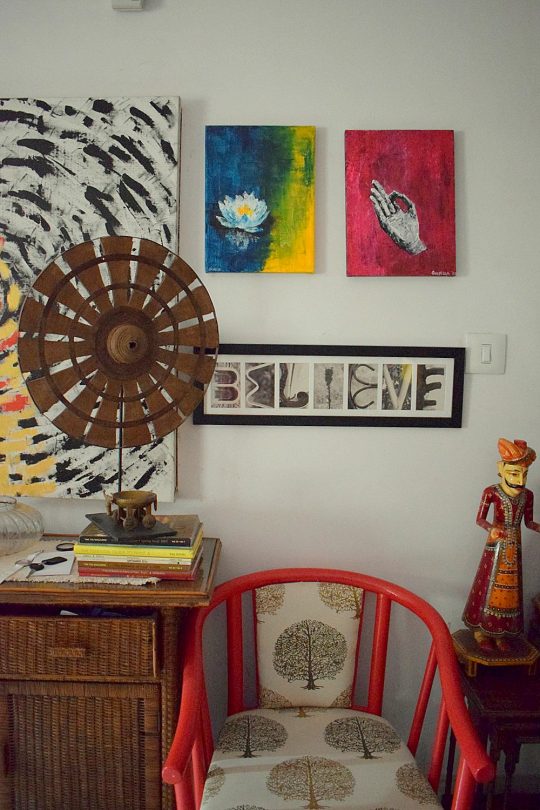 .
Getting started,lets address a few basics first:
Who is an artist?
A person who uses his or her imagination, takes inspiration from the surrounding and creates something visual.(we are talking purely from the home and decor point of view) Also.the artist puts in considerable amount of time practicing the art. There are different kind of artists, visual or performing, and everyone with their work is trying to bring joy or create awareness or teach expressiveness. And the world needs more artists now than ever before.
What is Art?
Anything and everything is art. A dot on a canvas, if it looks beautiful to your eyes is art. A dried tree branch is art, an elaborate ceiling fresco in a church is art. What your two year old scribbles on the wall is art. Art doesnt have to come from an artist or gallery. If it appeals to you, its art and worthy of hanging it up on your wall.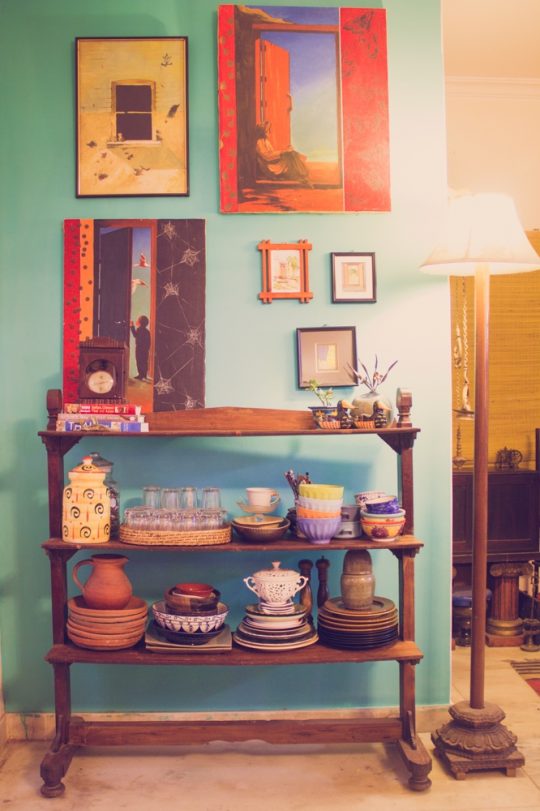 Why Art?
Art is one of the most effective forms of educating. Children learn better, adults learn better with art. Art can heal. A simple act of looking at a piece of art that you like for a minute and absorbing the details can leave you refreshed like never before. Art makes us better people, it teaches hope, art is magic, it creates a better world. Its a beautiful feeling to be surrounded by art.
If you have not ventured into the world of art, I suggest you give it a try, its an "investment" you will not regret.
Yes, Art is an investment. Not in financial terms and value appreciation, but in terms of feeding your soul making an impact on your well being.
Which brings us strait to the point:
How to buy Art?
Art does not have to match the couch!
I repeat!
Art does not have to match the couch or your curtains!
Art should speak to you, it should make an instant connection. Like a beginning of a new friendship, a relationship. Always, buy a piece of art that you love and would love to have around. No matter how crazy your choice is, if you truly love the piece, it will fit right into your home.
If you are a newbie, I suggest you look around, see what kind of art you love. Social media gives us the opportunity to follow the journey of the artists we love. See whose work speaks to you and know what their commercials are and plan a purchase.
As a person who lives with Art, I can tell you that I never pick art based on where I will hang it or whether or not it matches with the rest of the works that I have. I am writing this blog post from my bedroom which currently has nine pieces of art with one simply perched against the wall.
What does it cost to buy a piece of Art?
I have met a host of artists who have original art work in all price ranges. The more experienced the artist is, the more value the original art will have. If you want an experienced artists work and you cannot afford the original, request for a print.
Try to find a piece in your budget rather than try to fit the artist in your budget.
If you really love something and you cannot afford it right away, speak to the artist and see if you can pay in installments and take it home after you pay the last installment. More often than not, artists would like to sell their paintings to people who really love and appreciate their work.
When you pay for a piece of original art, you only own the painting, you dont own the rights to the painting. The copyright for the painting still rests with the artist who made it. They can reproduce it, make copies, modify it or do anything else that they want to coz the intellectual property belongs to the artist and not the owner of the painting. If you want to own the rights for the painting, you have to buy the rights separately.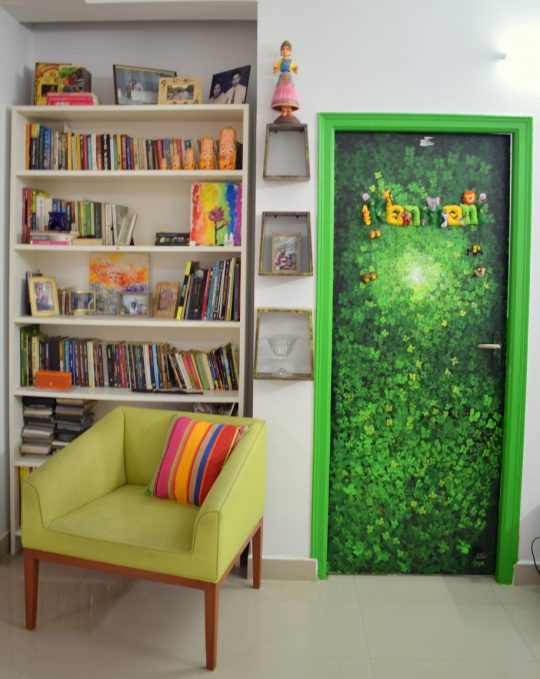 On behalf of all the artists who get this question so very often, I am answering it here:
Why is it so expensive?
An artist has the full right to price his or her work at anything they want, whatever they feel they deserve. It is mostly based on the amount of time they have put in to make that particular painting and the amount of years they have put in practicing their art. You and me have no business being a judge of that and declare something expensive or cheap. If you find it expensive, dont buy it. Walk away!
I have heard someone say "we are Indians, bargaining is in our blood"! That makes me cringe! Cutting someones quote by 50% and forcing them to sell it to you for far less than what they think they deserve, is a very expensive deal to take home. Considering you will be taking home a piece of that heart break the artist felt while selling it to you. Use your "Indian-ness" to bargain on those mass produced stuff that no one cares about, bargain on electronics, things made in a factory. Spare the artists!
If you are of the opinion that anyone can do it, then I suggest you buy some canvas and paints and do it yourself. Unless you get your hands dirty, you dont know what it takes.
When I am shopping for art for projects and I have a budget cut out, and what the artist is quoting is a little over my budget, I hesitate to negotiate.  I state my budget and say this is what I can afford to spend, and I always manage to find something within that. Its important for me to make that a happy transaction because it will add to the positive vibes that will be created where the art will hang.
How to commission a piece of art?
I know artists get photographs saying "can you make this exactly the way it is in the photograph?". Why? Why dont you simply blow it up to the size you want and get a digital print! Why waste an artists skill!
Invest time in knowing the artist that you want to hire for a commission. Be clear about what you want and provide for some artistic freedom. The artist needs to feel free while making that piece of art. The mutually agreed upon price is for the time taken to make it. Getting them to make as many changes as you want, just because you are paying for it is a very wrong approach. Your commissioned piece not only carries the colors and beauty into your home, but it also carries the energy of the artist. And I am sure you will want only good energies.
You may or may not agree with whatever I have said here, but one thing is non negotiable: giving respect that every artist deserves for the work they do.