This post is all about that one summer essential we cannot live without, the ceiling fan. Also I will talk about how to choose a ceiling fan and how to match decor with your fan. This post is sponsored  by Signature Fans from Luminous, a Make in India brand.The views expressed in the blog are mine. 
The quarantine has driven me to do things that I have never looked at before and to look at design in all ignored spaces. In most decor renovations or new builds, while a lot of thought is put into what furniture, paint finishes and accessories will go everywhere in the home, when it comes to fans it's either "why change it while it is working" or "I will pick up what the electrical guy says" kind of situation. 
Before we move on to the aesthetic part of it, let's look at the whys.
When you are renovating, if your ceiling fan is 7 to 10 years old, it's a good idea to replace them. Why?
Ceiling fan technology has come a long way in the last 5 to 10 years. Now you have high speed ceiling fans, energy efficient ceiling fans, remote controlled ceiling fans and lastly designer ceiling fans. Also, ceiling fan price in India spread over a broad spectrum, there is a fan for every budget.
A little about our sponsor, Signature fans from Luminous is an Indian brand and a proud Make in India flag bearer. They have some of the best ceiling fans in India. High speed ceiling fans, designer ceiling fans, remote controlled ceiling fans, high performance, energy efficient ceiling fans, you name it, they have it. 
Today I am going to talk about a few of their designer ceiling fans and how they can compliment any interiors. 
Let's look at four different decorating styles and what Ceiling fan can compliment the looks.
Eclectic: You guys have seen my studio space multiple times. It's a mix of styles, with old and new, handmade elements. The Signature Rio Cabana perfectly compliments this decor and also provides a hint of color, the perfect amount of gold detailing to bring the entire look together.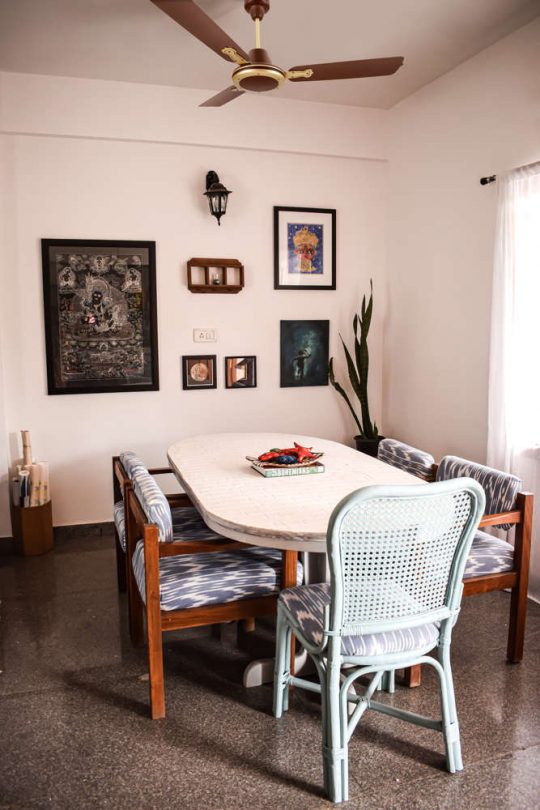 I can also visualize the Rio Cabana in bohemian spaces with wood tones, white and rattan. It's a very versatile designer ceiling fan in my opinion. 
Colonial Style: This style is all about polish wood, colonial furniture, bold prints of flora and fauna and rich textile. I identify some bit of my decor to this style mostly because of my connections to the colonial decor paradise Goa. (Did I tell you guys that my ancestors come from Goa? The non commercial and the immensely beautiful side of Goa)
Back to our ceiling fans. 
I have used the Signature London Big Ben Beige here in my living room and apart from adding glamour to the ceiling, it does the dual job of a chandelier and fan and you can let it take the center stage. One other reason why I love this designer ceiling fan is because the 3 tier chandelier also comes with a dimmer feature. Perfect ambient lighting!
One other designer ceiling fan in the London collection that I love is the London Mayfair Bournville Brown. The sleek style had blade trims inspired by the tulip flowers.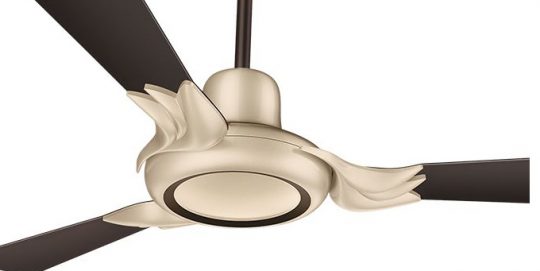 Indian Traditional: This is most definitely my favorite decor style. Lots of Indian handmade, art, culture and textile all woven into a home. It's hard to imagine there could be a ceiling fan to go with this style, but there is. The Jaipur Collection of Signature Ceiling fans. Here I have used the Jaipur Mahal Thar Gold that adds a touch of royalty to the ceiling.
If you love Indian Traditional decor, then this is definitely something you should look at. And it's Made in India, what a Win-Win in every way. 
The Modern Minimalist: Well, we all know this style is all about keeping it as toned down as possible, not accessorizing too much and keeping the rooms bright, airy and clutter free. If you are a minimalist, you don't have to go for the boring white fans anymore. Luminous Signature Ceiling fans have a New York range for every modern stylish needs.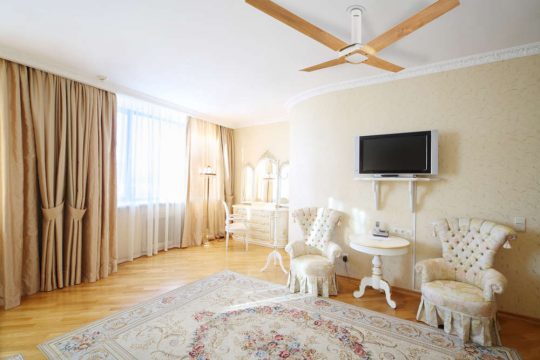 I am no modern minimalist so I had to borrow an image to show you what I mean. Here is the Madison Pine wood with its stunning details. It is also the first square fan in the industry. 
One other ceiling fan in the New York collection that I want you to see is the Manhattan Night Sky. So much beauty in a ceiling fan is hard to resist.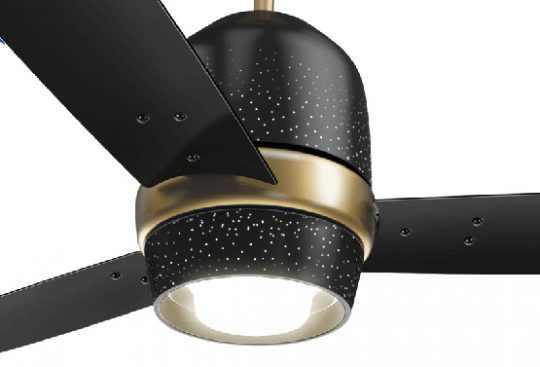 Irrespective of what your decorating style is, the  Signature Collection has one for you. If you love a designer ceiling fan, but think its not complimenting your style, take a little help from technology and see how it looks. 99% of the time, they fit right in.
This post is kindly sponsored by Signature fans from Luminous. Every sponsor helps me put out good content for free and that is highly appreciated.  
.