The Instagram contest for the AhamBhumika Giveaway was a lot of fun and learning. It was just a random idea to make people say hello in any language to make it real easy to enter the contest. Boy! what fun it turned out to be. Click on the image to see the insta contest.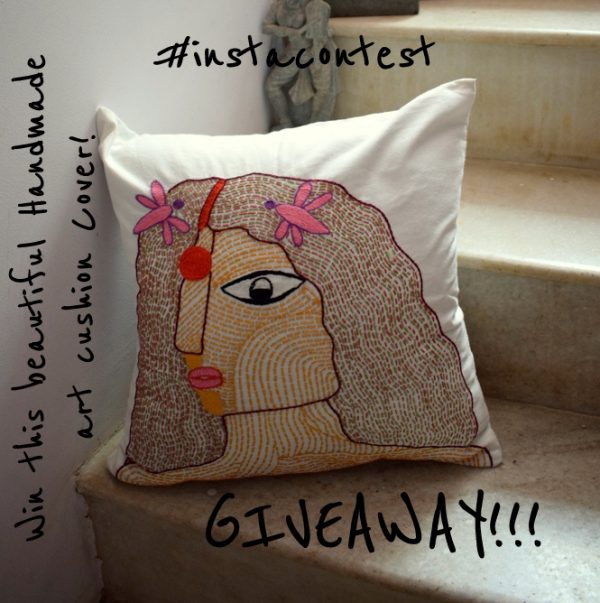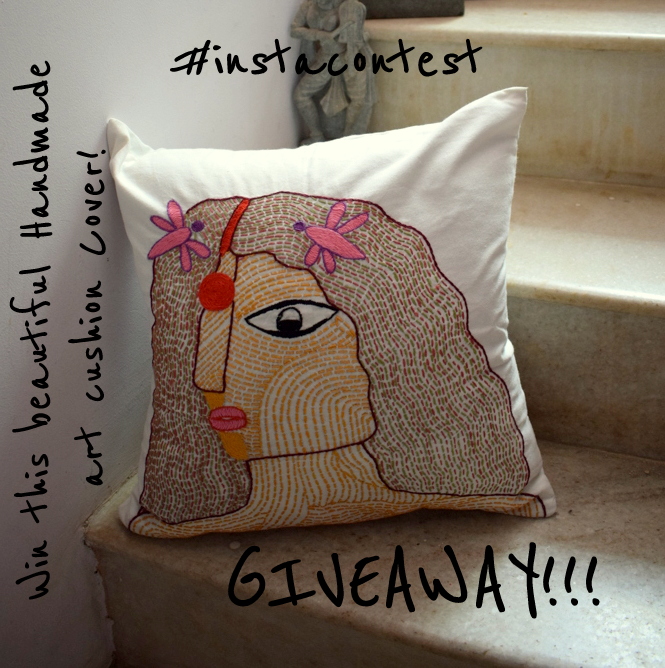 It was the husbands birthday yesterday, so he helped pick a winner the old school way, by a lucky draw. The video is posted on Instagram HERE.
The WINNER of the INSTA Contest is.. Jayanthi (@bjquark) Yayyy!!! Congratulations Jayanthi, send me your mailing address and this beautiful cover will be on its way.
A Big Thank you to everyone who entered the contest and made it such a fun experience.I have more giveaways lined up so stay tuned. The next one being this pair of graphic printed cushion covers. Its going to be super fun.