If New Year Resolution was a person, it would be the saddest person on the planet. Every year we make so many stupid resolutions that we have no intentions of sticking to, and after the first week or so, they seem like punishments.
So this year, I am going to make resolutions that I am excited about and that I am sure of working towards, simply coz I love them.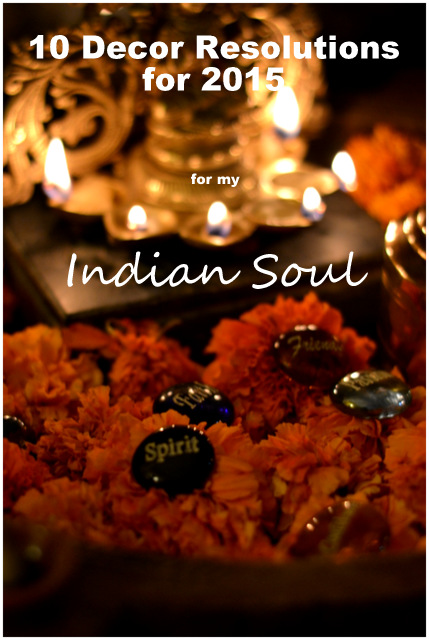 So here they are:
1. Everything has a place, everything in its place..
For a newly married girl, who wrapped up her entire life in a truck and moved to a new home, this has to be the first resolution. I can't believe I have collected so much stuff in the last decade, moving it was a rude shock. Almost! Unpacking and finding a place for everything is priority number one.
2. Upcycle, Upcycle, Upcycle.
Even after keeping the best of the furniture from both the houses, I know I will need a little something to go here and a little something to go there. Buying new stuff is going to be a big NO this year. I will make sure I use what I have, give it a face lift if I must, or make it do double duty. Buying new is going to be an option, but only when it's a matter of life and death. So upcycle!
3. Do more DIY
This is an extension of Resolution No. 2. For a person who loves to DIY, this is like double icing on the cake with cherries on top. So this year will see a ton of DIY, for the love of DIY.
4. Giveaway
A DIY enthusiast is constantly looking for inspiration to create. So if I am making a truckload of stuff, I don't intend to keep them all. If you like it, you can have it.
5. Experiment with Color, Pattern and Texture.
I've already made a start by choosing a bold patterned wallpaper for my living room accent wall. My vision is to have a rich fabric, lots of golds, vintage, earthy wood, and bold color. Sounds crazy, but crazy is fun!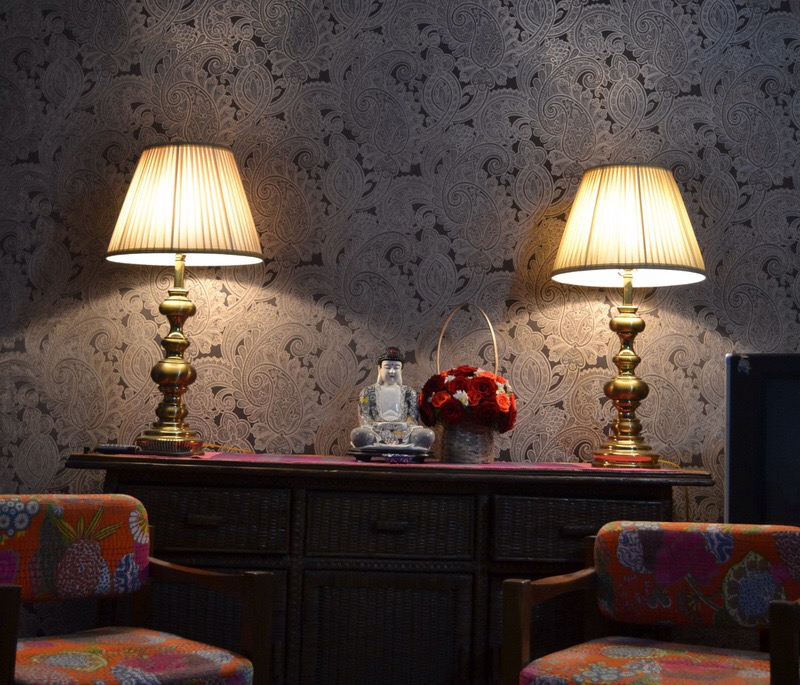 6. Bring back the Old.
I have a fairly large collection of old brass kitchen utensils that I want to put to some good use. They look fabulous as decor elements, but since I don't have the luxury of space for display alone, they will have to double up and make themselves useful.
7. Share freely
I know anything free is appreciated less, but I am going to do it anyway. Share ideas, information, time, and resources freely as far as I can afford. In a world where everything comes with a price tag, certain things need to be free to keep things sane.
8. Support at least one new Artist.
Someone who is just starting off, someone who needs the support, someone who will appreciate the support.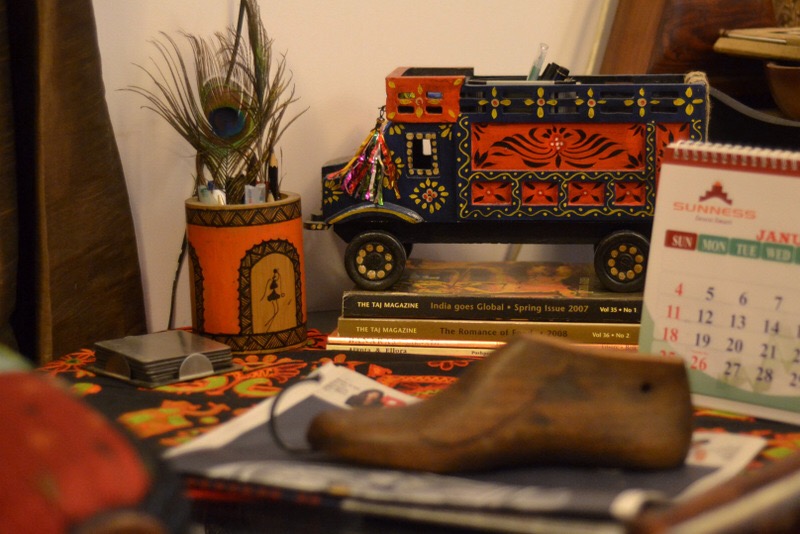 9. Get more Earth Friendly.
This is not a decor resolution, but more of a lifestyle resolution. I have been trying to reduce the plastic we use and make sure the amount of trash that goes out of the house is reduced to a bare minimum. Compost organic waste, send dry waste for recycling, and have very little trash for the BBMP guys to take away. On a scale of great to pathetic, the needle is currently pointing at pathetic. So, lots of work in that department.
10. Sit back and Enjoy
The first and the most important reason why I decorate my space is coz it makes me happy and the joy of beautiful things keeps me going. So this resolution is to make sure that I work from home
more often so that I get to enjoy my space more. It's a kind of meditative therapy. I also intend to have family gatherings and friends meet up at home rather than in some lame coffee shop or restaurant.
It took almost a month to come up with these resolutions, so the are eleven more months to execute them. While I have started work on a few, I don't think they are hard to keep up with.