Would this maroon fan work against the bold blue color in the bedroom with underlighting? Would this kind of switch look tacky in my bedroom decor? While shopping online or in a store, choosing the right appliances can be quite a task.
Keeping this in mind, Havells India came up with The Gallery, an experiential showcase for the range of Havells products. On a recent visit to The Gallery, I got to see Havells fans, kitchen appliances, grooming products, switches, and many other products in a beautiful home setup. The Gallery shows why Havells is a one-stop shop for someone looking to buy electrical appliances or essentials.
The main purpose of The Gallery was to give visitors a taste of what it'd be like to have Havells products in their homes. I started off with a visit to the kitchen which was very elaborate and elegant. The Havells appliances truly complemented the decor of the kitchen. I think the hanging Havells lamps in the kitchen refined the whole setup. It clearly showed how a single item can enhance the look of a particular room.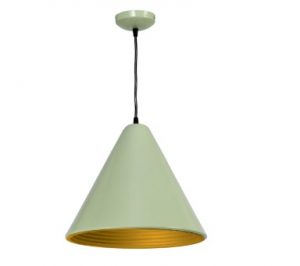 Brito Pendant from Havells
In the living room, there were a lot of antique decor items which gave a very classy look. The Gallery featured decorative fans to enhance the vibe of the room. The premium underlight fans provide additional lighting to the room and really look like hand-crafted pieces of art. I have seen this variety of fans in a couple of places and I think these fans really embellish the ceiling, an aspect that is often overlooked in decor. There were several other varieties to suit different needs. I think the Florence range is pretty stunning with a special four blade finish and aluminum blade for better air delivery.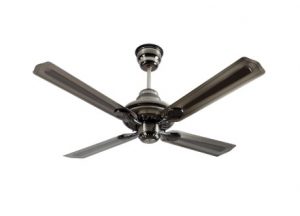 Florence  from Havells
Apart from this, every product seemed to have been designed to suit the modern interiors of a house. Even the switches in the rooms stood out and represented class and sophistication. The Oro Metalica range was one of my favorites. The Metalica range has a very pleasant look.
With its texture and design, it can blend into any kind of decor. These switches have a matte finish which makes them look even better. Not only does this variety add to the aesthetics of your room but it is also dustproof and resistant to shock and high impact UV rays. Thus, the range is very durable. So many options to choose from the range! You simply won't be able to take your eyes off them!
The home decor lighting range was eye-catchy. The Octane panels looked really good with slim aluminum panel for low-ceiling applications. The wide voltage operation capabilities are integrated with Indian conditions in mind.
Apart from the Octane panels, there was a wide range of home decor lights too. The wall lights looked beautiful and elegant. The Glaze Wall Light caught my attention. It was decorative with a wall mounting fixture, a plastic body with a gold finish. It seemed like a product that is crafted by an artisan just for a cozy living room. The lights range included pendants, table lights, wall lights, and many more varieties.
(Home automation products by Crabtree)
Then I had a chance to have a closer look at the home automation system by Crabtree. The entire range is so exquisite and futuristic! Switches in the Amare range are inspired by nature and the wooden, glass and metal switch plates can easily become the center of attraction.
Imagine being able to control all essential appliances in your home no matter where you are! Home automation products make this feat possible. The products include sensors, customizable panels, wireless modules and video door phones.
With the Automation Control System by Havells, just about every electrical device in your home can be controlled through a centralized control panel or a smart device. This sort of ability can truly transform your living experience at home with added convenience, energy efficiency, and safety right at your fingertips. I wonder what it would be like to control my house virtually with a home automation system.
It's pretty clear that Havells has something for everyone, right from someone looking to buy some essential lighting products to someone who wants an electrical appliance that doubles up as a decor piece. To find the right product for you, you can visit your nearest Havells Galaxy store.