No matter what I do, I am always reminded of the fact that my true love lies in Indian Handmade. So here I am, after a break back in the IndyaKaleidoscope boat and I am very excited. I took the time to ensure that this time its bigger, better, and more organized.
All sales will be through the website, do check it out www.indyakaleidoscope.com. What to look forward to in
Products are made by Artisans and Artisan Families.
Vintage Products (not Lookalikes)
Block printed furnishing. Custom blocks are designed, carved, and printed in-house. (That's why we are an IndyaKaleidoscope Design Studio now)
Craft Installations for interiors(using traditional crafts in very modern interiors, write to me to know more)
The Studio however is going to be the office and a space for events and hangouts. Here is a sneak peak into the IndyaKaleidoscope Design Studio.
The studio space is divided into four areas. The entryway, the lounge space, the office, and the warehouse.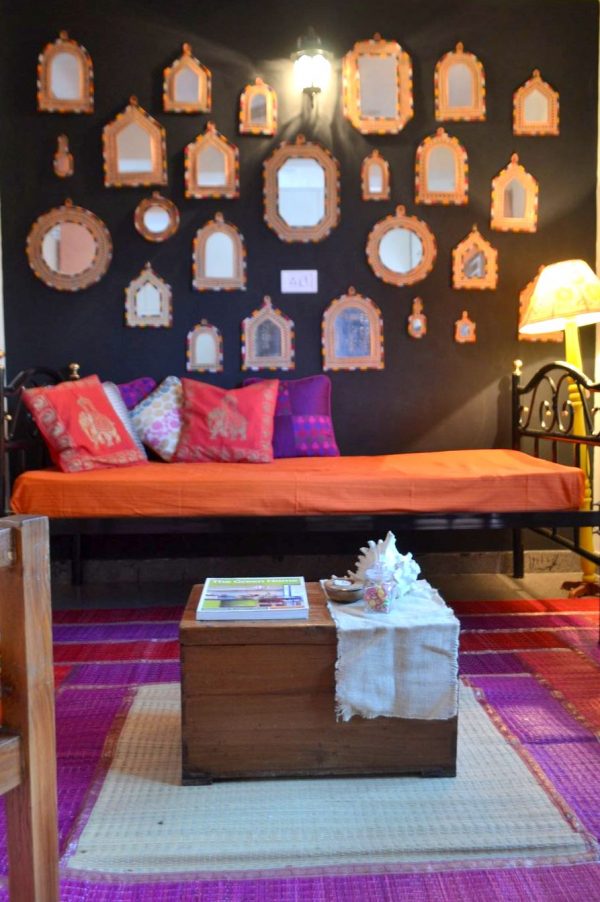 The daybed in the lounge area will soon be covered with a display of cushions. It also serves as a quick nap room (Yes you heard it right)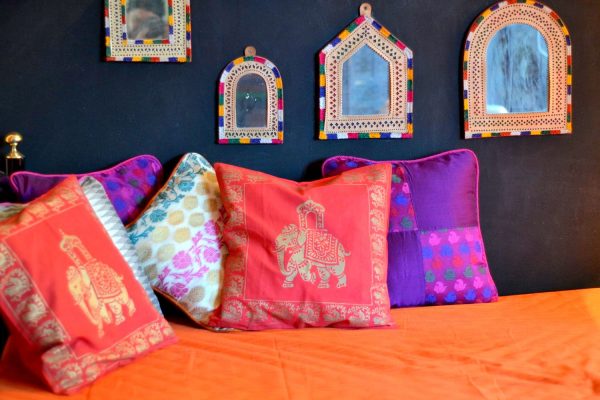 The mat on the floor has reds and purples on it, and the same colors are being used on the cushions to tie them together.
The chalkboard paint wall is filled with leather mirrors. During events, the mirrors come off and the wall becomes a regular chalkboard to write on.
The art on one side is simply India Post collectible stamps that are related to Indian crafts and heritage.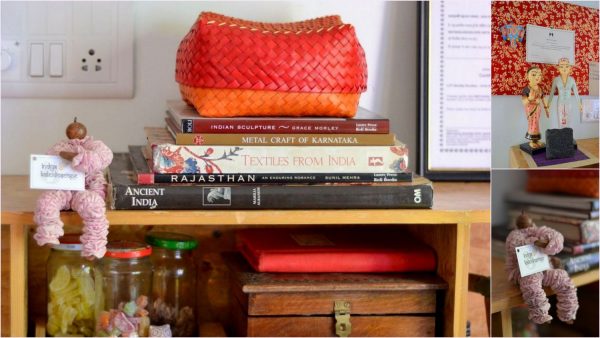 Here is the new address. WELCOME!
IndyaKaleidoscope Design Studio
#28/2, 2nd Floor
11th Cross Malleshwaram
Bangalore – 560003