This post is about where most of my solid wood furniture and accessories come from and how you can get similar stuff for yourself at an event that I am hosting this week.
I get a lot of inquiries on my Instagram handle about where I buy my solid wood furniture. I love wooden furniture mostly coz they have character, last several lifetimes and are safe in terms of not letting out any harmful chemicals into the air (Yes particle board furniture releases harmful chemicals in the air in your home that can potentially cause cancer)
I have moved homes four times and my furniture is as good as new. While some of them have been sourced from small shops selling old furniture in Bamboo bazaar, a lot of my pieces have come from this one quaint place in Shantinagar. Its called 5th Cross Antiques and is run by Meenu Khanolkar for over 30 years.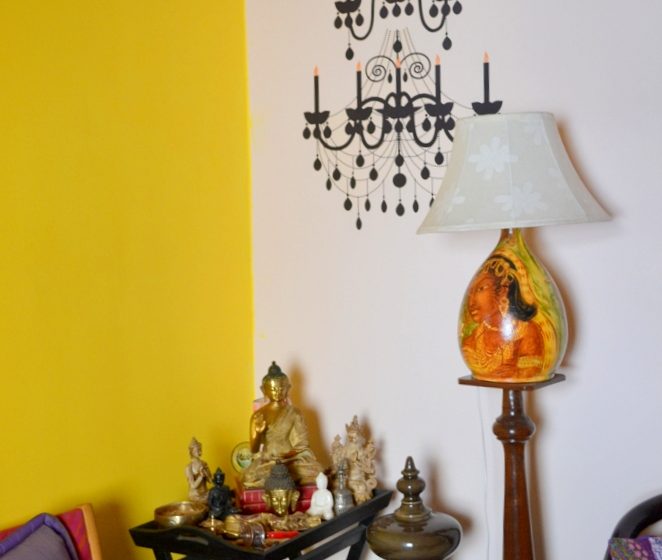 I have known Meenu for more than ten years now and I met her at an exhibition where she was selling small accessories made out of solid old teak wood. I loved a bag hanger that she had made with a half pillar base, but by the time I got to the stall it was sold, so she asked me to visit her workshop to pick another piece that was ready.
It is the most magical place in the world if you love old wooden furniture, add to it the smell of the polished wood has this amazing calming effect on me. I was hooked. While I ended up buying more than just the bag hanger, we bonded well coz of our love for old wooden stuff and over the years I found myself going there just to catch up with her and be in the company of the wooden furniture. If I had the space and the moolah, i would like to buy half of what she has if not all. If you think I am crazy, I dont think I care coz its one of the most amazing things that can happen to you. Have you ever wondered, if furniture could talk, how many stories would a hundred year old cupboard be able to tell? Just imagine!!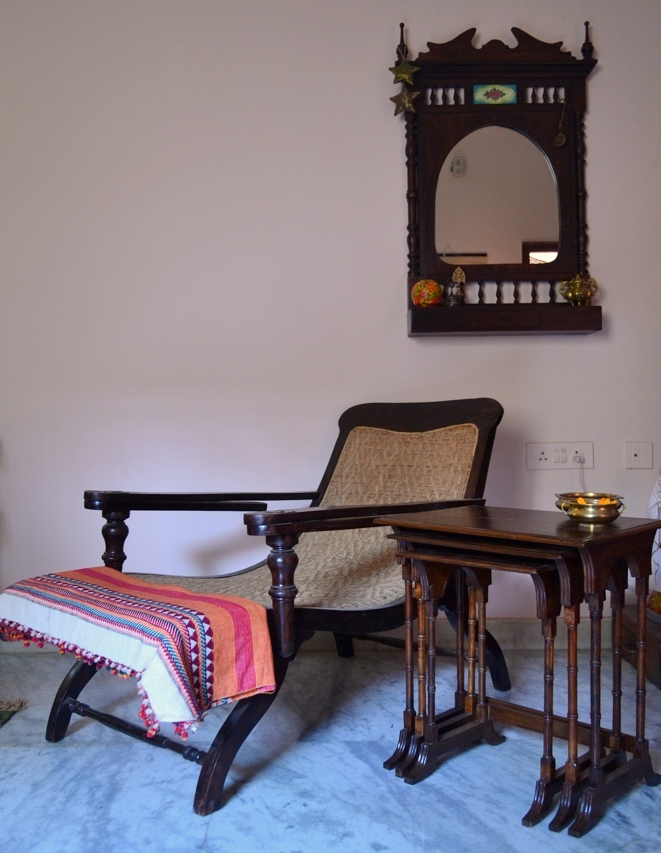 Meenu also has an amazing collection of furniture and accessories in her home and last year I styled her living and dining space for her and a few days ago, did a gallery wall in her bedroom. I will share the images soon.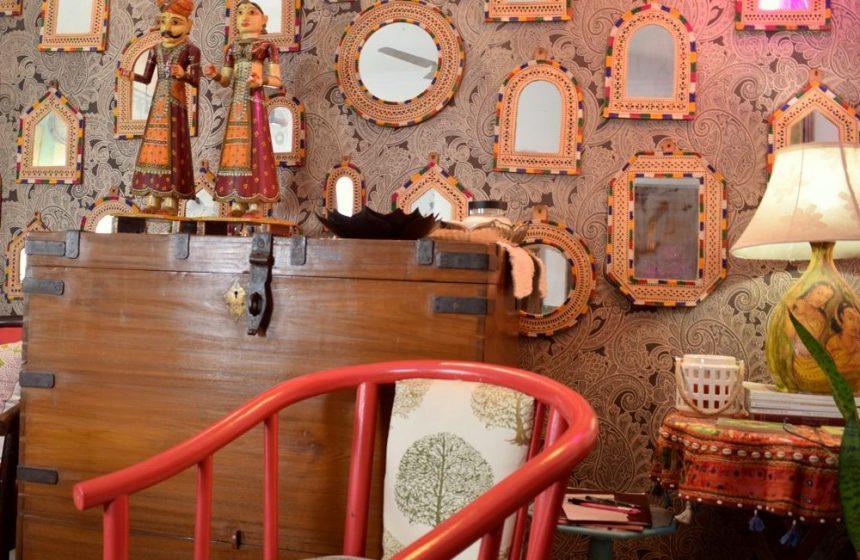 Whenever we meet we have a million ideas, we should do this and we should do that, but never really got down to doing anything concrete. Last week when I visited her, I asked if I could curate pieces that are affordable and have an online exhibit and she was game. Together we have curated forty pieces of solid wooden furniture and accessories ranging between INR 650 to INR 15K. There are chairs, tables, lamps, mirrors, wall units, etc. Some authentic vintage, some made new out of old wood but all of them have one thing in common. They are made of solid teak or rose wood and will last a few lifetimes. 
Some FAQ's
Where does the old wood come from?
When old houses or buildings are demolished, the columns, beams, door frames, window frames, doors and windows used in them are made of solid wood. All of those, most of it is in good reusable condition. Large cupboards made many decades ago dont fit into todays micro homes, they are good source of old wood. Also sometimes a broken piece of furniture is not functional but the wood is good, can be used to make smaller things or wood from several broken pieces can make a large piece.
What can you expect?
All of the vintage products will be restored and finished well. The new pieces are also made with good craftsmanship and also finished well.
Will they be cheap?
As I mentioned I have tried to keep range affordable between 650/- to 15000/-. Some of the pieces are priced lower specially for the exhibit only. You will not be able to find teak or rosewood furniture which are restored and finished well in that range. Old furniture is cheap if you buy it in as is condition and willing to restore it yourself. Very few people work with old wood and restoration comes with a cost.
How do I know its Solid wood in teak or rose?
The appearance of the piece should tell you that anyway. All of the furniture that will be on exhibit will be marked with what wood it is, new or old piece. If you are a first time buyer and in doubt, dont buy. You need to go through a few experiences to appreciate whats in offer.
How do I place the order?
We will have the payment links ready on the day of the exhibit. If you are in Bangalore, you can either collect your piece from the workshop or have it delivered to you. Transport will be on actuals. Shipping to other parts will be extra.
When is it happening?
This Friday 7th September on my Instagram Handle @preethiprabhu 1 PM IST on my Instagram stories. The 40 products will be showcased with details of wood, make and price on them. The exhibit will be on for 24 hours and people can buy if they wish to.
P.s: The prices are subject to change after the one day event.
I am looking forward to spreading my love for solid wood furniture.