This post is about my understanding of what "Energy" of a space or an object or a painting is and how it affects the people in it. All of the things mentioned are purely based on my experience at home and working with so many different space and also general life. And it has nothing to do with decor. 
With every passing day I am becoming more and more aware of the energy that surrounds me in my home and studio, the energy I put into my work, my cooking, doing everyday mundane things and how it affects me and my space. I am sure everyone has had experiences where you went to an absolutely cluttered, unorganized space and yet something about it felt very comforting and good while you were there. On the other hand, went to a swanky place and felt uneasy, cold or just wanted to get out of there as soon as possible? Years ago, while I was traveling the country visiting craftsmen, I was in this tiny little 10×10 kind of hut in North Karnataka talking to a lady and seeing her craft and I felt like I could spend all day there. I was sitting on the cement floor, no fan, tiny skylight providing good but diffused light, but something about it felt so right. Another day, another craft I was in this huge house filled with beautiful wood carvings leaning against every wall, one step into the door and I was hit with this uneasy feeling that I wanted to leave.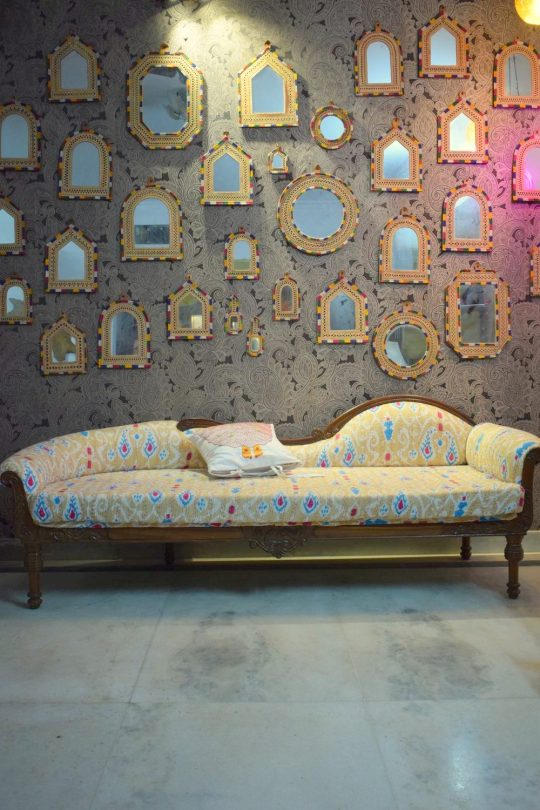 What is this energy?
That "something about this place" kind of feeling is the energy of the space. It can be good or bad, you cannot see it, you can only feel it, and you most certainly cannot rubbish it. And I think women are more intuitive and we can feel it better. (Any man reading this post, please leave me a comment if you've had experiences like these)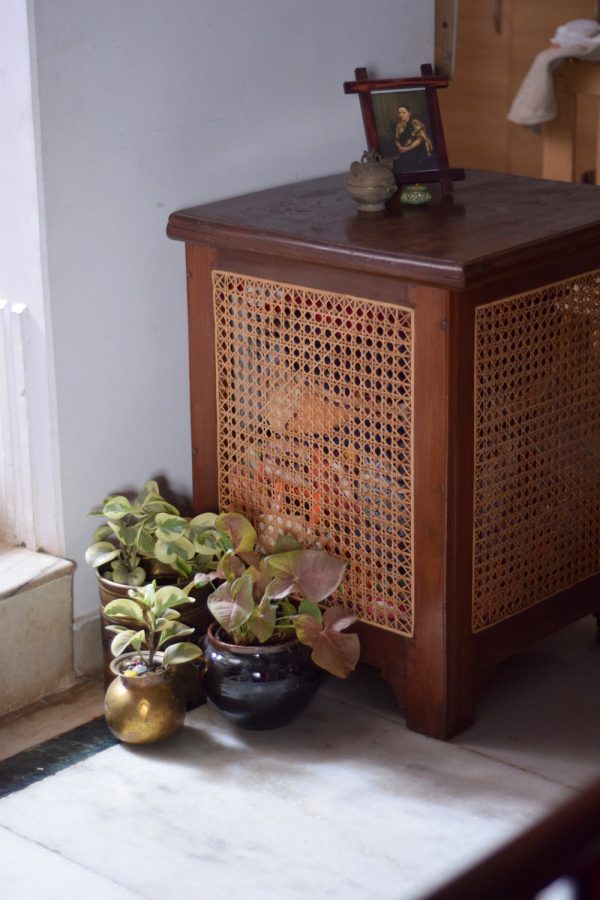 How is the energy created?
Well, if you google human vibrations, you will get a colorful cone with a few human emotions listed with points like a score card. Negative emotions have lesser points and is towards the pointed end of the cone and positive emotions are towards the open wide end of the cone and have higher points. I cant say much about the accuracy of the points, but the concept is bang on. Every person has a vibration and depending on their general state of mind, the energy of their space is created.  A person who practices gratitude, is at peace with herself or himself and with the world, passes on his or her positive energy to the space. Similarly a person who is constantly resentful and angry and hateful, lends his or her energy to the space. And that good or bad energy can be felt by an outsider when in that place.
The lady of the hut was very warm and nice, she was very comfortable with me in her space, even offered me some water and snacks and looked absolutely at peace with herself. While the man at the carving shop was very disrespectful, boasted about his high profile clients and looked at me in way I was uncomfortable. In both these cases, I felt the energy of the space first and then met the people.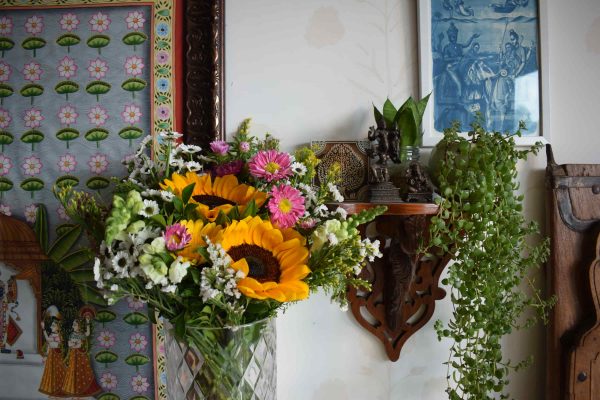 More…
As a decorator who deals with other's spaces all the time, I feel that it's my primary responsibility to lend positive energy to a space while I am setting it up. Here are some of the things I do or don't do:
I don't underpay my labor. Each person working with me knows that he is being paid better than anywhere else and works without any resentment.
I don't bark at my people or behave unreasonably. Their comfort level when I am on site is equal to or more than when I am not around.
When I am working on something myself, a piece of furniture or art, I do so when I am absolutely at peace. I don't do it when I am angry or stressed.
I don't invite people whose energy I don't know into the space and don't allow outsiders to stray in.
I don't bargain on handmade or art when I am buying it directly from the maker. If its not in my budget, I will state my budget, or simply not buy it. The little feeling of happiness that they feel when I buy without negotiating adds a whole lot of positive energy to my space.
I get a lot of compliments for Cubby Tales, Hebbal, and the best compliment is "As soon as you get through the gate, you feel so good. Its as though the air is fresher inside". Well, I am not surprised. I've set that place up with so much of love and affection and the team there brought in their positive vibrations and took it to a new level. Now, almost a year and a half later, you can still feel that the air feels a little fresher inside the gate.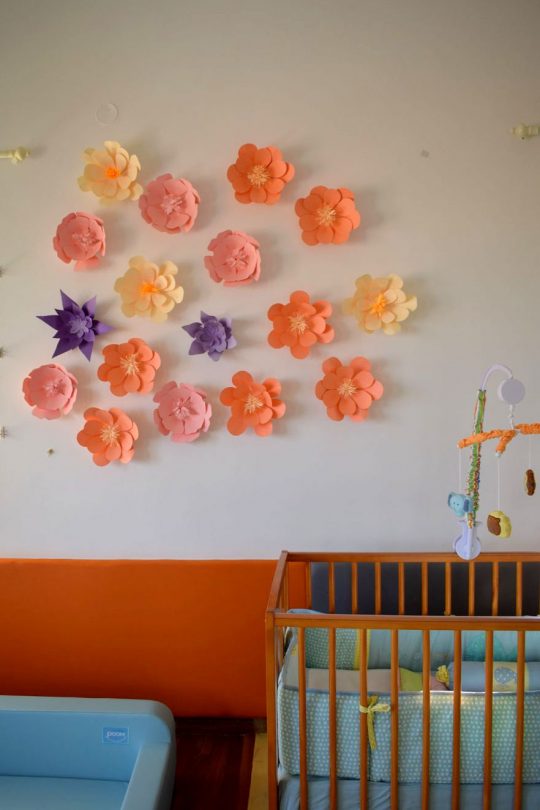 Even in my everyday life: I try not to cook when I am angry or upset. I believe I will pass on my bad energy into what I am doing and my family will consume it. I have noticed that when I do, it doesn't taste as good. But when I am at peace, even the simple dal tastes so good, my people can't stop talking about it.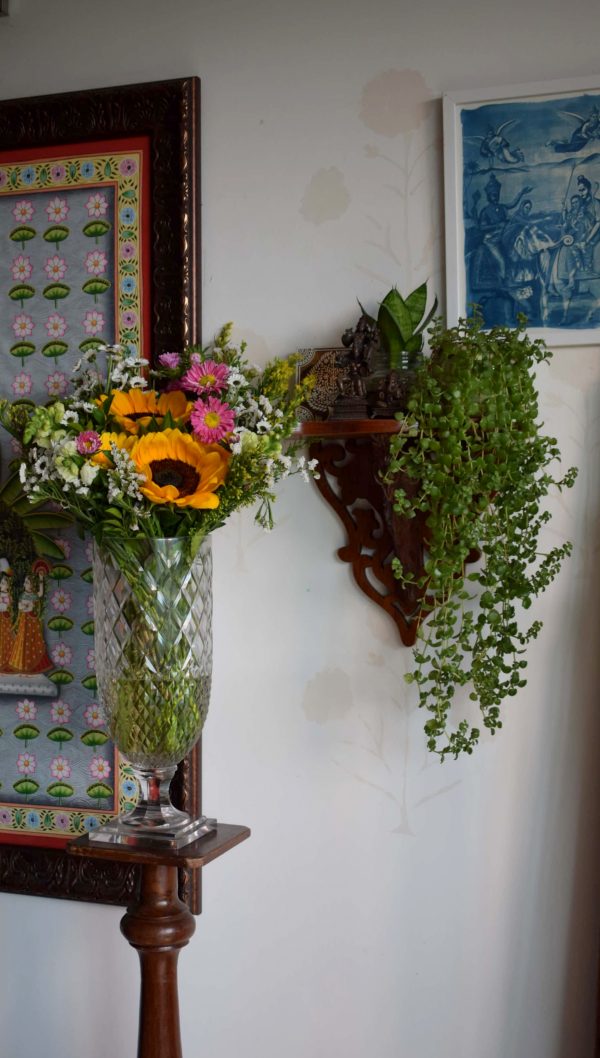 How to increase the energy of your space?
Well, after reading 925 words of this post, if you haven't figured it out, here I am summing it up for you.
Be conscious of your feelings. Practice gratitude, a person who practices gratitude cannot be angry and resentful.
Count your blessings, keep a journal if you have trouble with memory. Every time you feel low, read it.
Surround yourself with positive people with whom you feel good.
Don't associate yourself with negative people, most importantly don't let them into your space.
Don't buy anything that you don't love.
Buy art that you feel a connection with, not coz it matches the couch.
Get rid of anything and everything that evokes negative emotion.
Discuss it with your family or partner and get them to participate.
In short, when you increase your energy by filling yourself with positive energy, you also lend it to your space. If you agree or even disagree with me, tell me your experience, and leave me a comment. What are your tips to increase the energy of your space?
The "Home Styling Techniques 101" course launches on 15th July, CLICK HERE to register.