So Shruti and me, finally stopped the process of planning and got started with the action to turn her mountain of craft supplies into an organized home office. We set ourselves a budget of 10,000/- Indian Rupees for the makeover.
Here are the before pictures.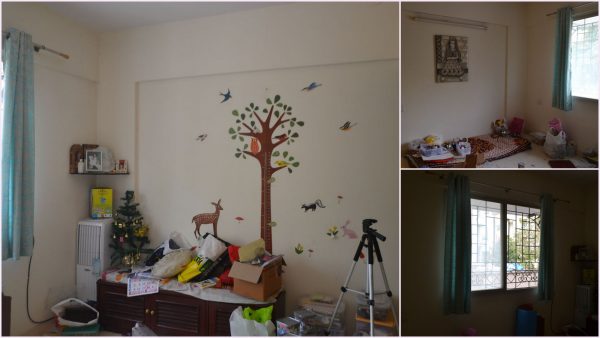 This makeover was done over 3 days and we spent a day last week scouting for furniture. Since this room will be used for crafting and taking pictures, we had to make maximum use of the natural light and not let the walls absorb the light. Even if the walls looked fairly decent, there were a few stains here and there and they needed to be freshened up. When you are on a shoestring budget and you want to stick to it, one thing that you should be ready to spend is some muscle power.
We painted the whole room with a beautiful color "Cream Pie" from Asian Paints.  This process took almost a day, with breaks in between coats for the paint to dry, and I had some much-needed help from my friend Giri. On the second day, while Shruti was busy digging into her craft supplies, Giri and I got on with some DIYs using PVC pipes and leftover boxes to organize the supplies. We even found an abandoned terracotta elephant pot that we cleaned up and put to some good use. On the third day, we put everything together.
After three days of hard work, this is what we had.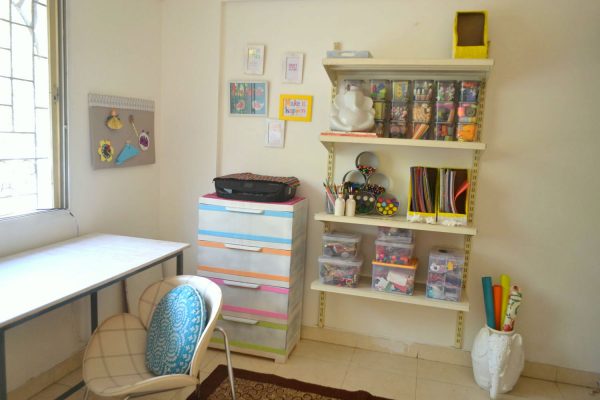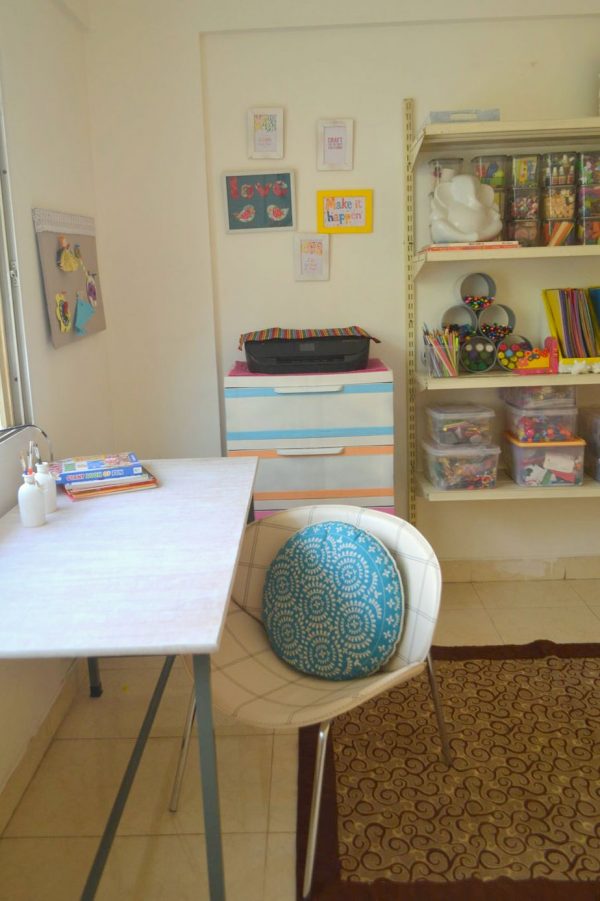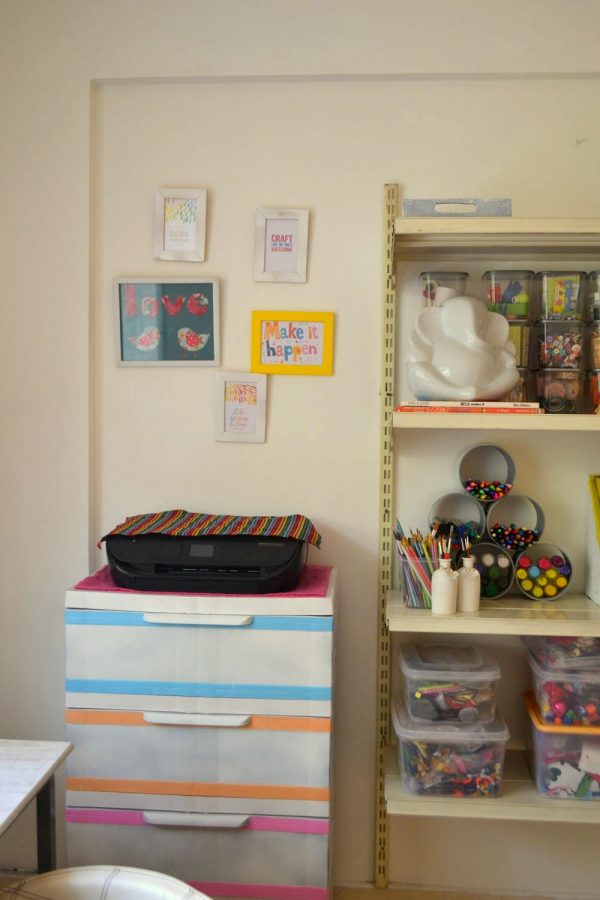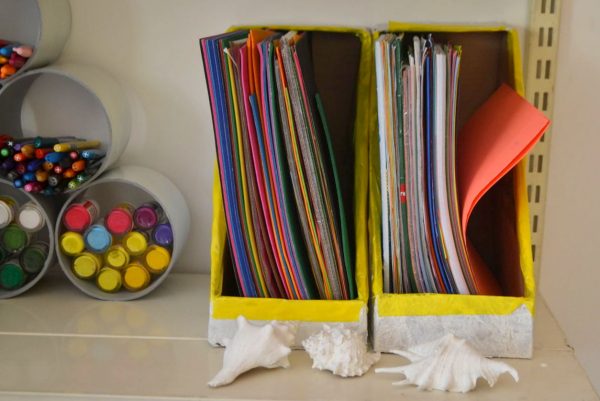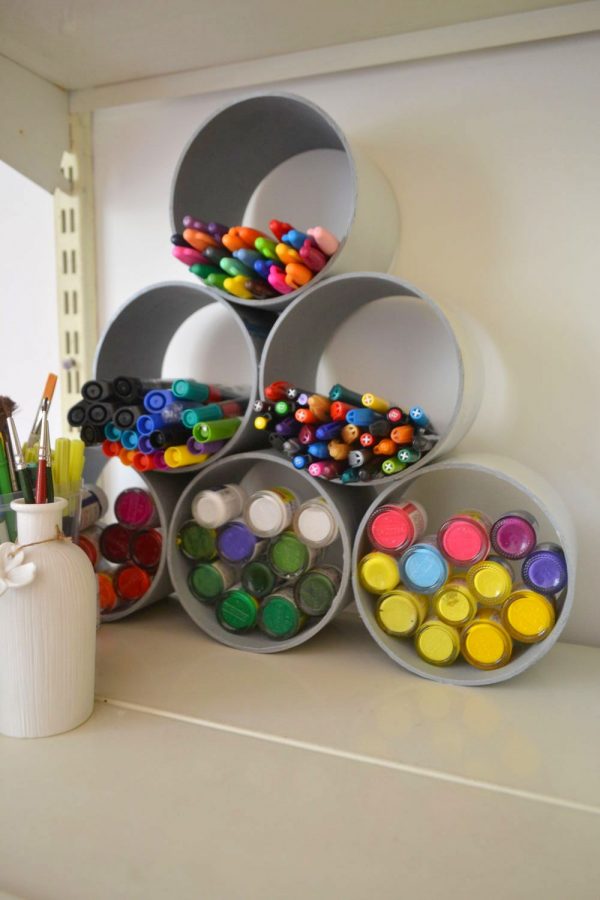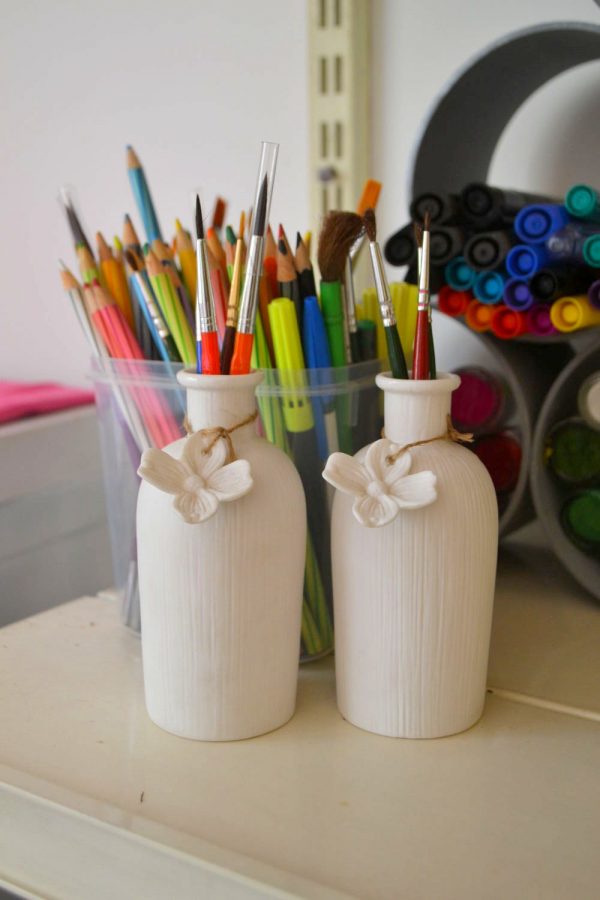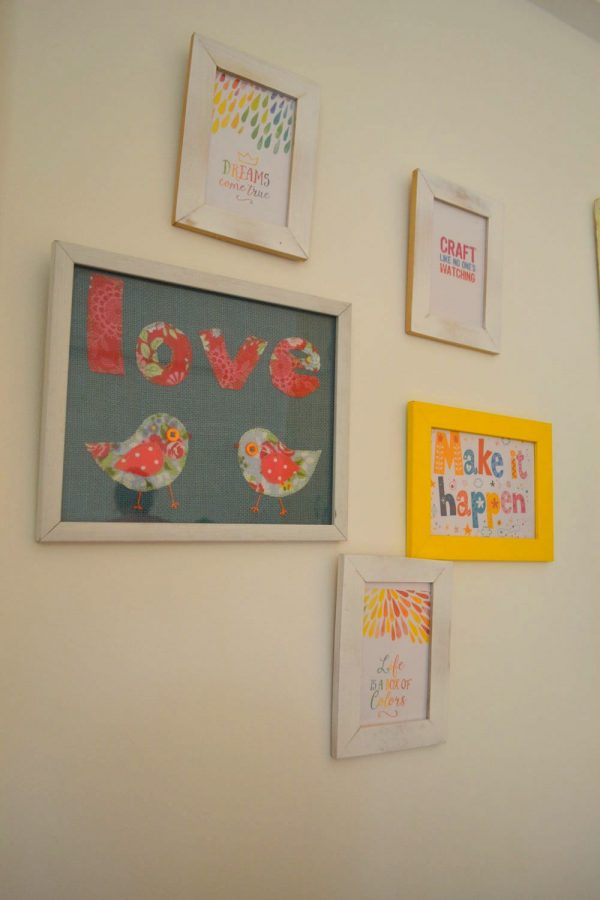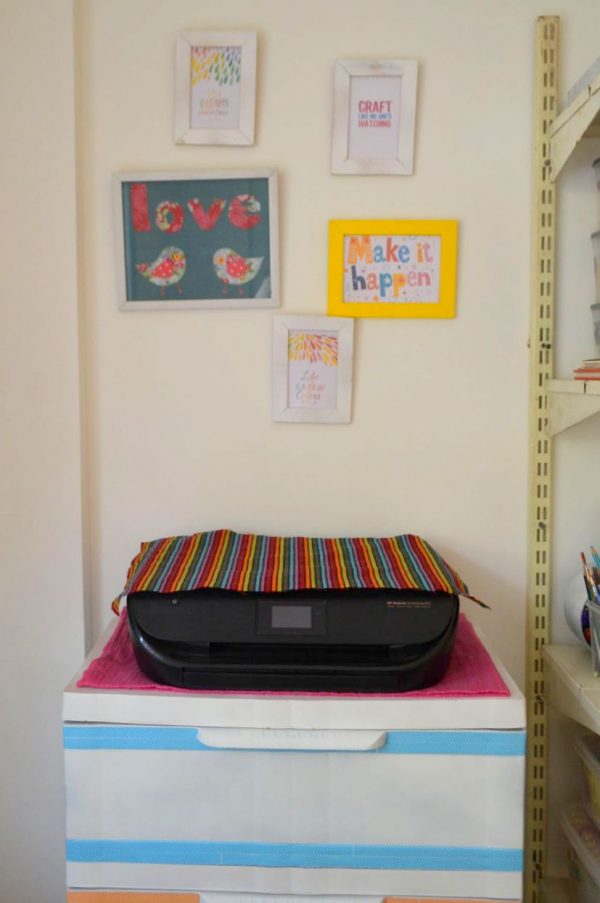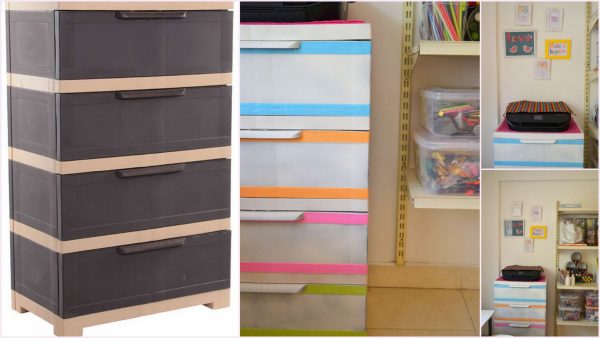 We mostly used what Shruti already had and added only things that were absolutely essential. Like the Table, chair wall rack, and storage containers. Paints, spray cans, and washi tapes helped in the rest of the makeover. We even managed a tiny gallery wall.
A post on what cost how much and what we spent money on, coming up soon. Do leave a comment if you loved what you saw.
P.S: All DIYs and updates on the Studio can be seen under the Artsycraftsymoms Studio tag.