Learn how to design the most efficient and productive office meeting space without spending too much money. A simple Meeting Room makeover story. 
I believe work spaces should always be bright and airy, unless you are bartender, then its ok to work in a dimly lit place. A place where you spend most of your waking hours needs to be pleasant and welcoming irrespective of whether you like the work you do or not :p Research has proved that increasing the amount of light in a badly lit office, increased the productivity of the employees. Whenever I consult for offices, I always advise them to stick with white or shades of white in the production area and use dark colors in the cafeteria or recreational rooms.
So here's our
The Meeting Room Makeover Story
So here is an office meeting room that I recently helped redo. The walls were a shade of yellow and peach in some places, so we turned them all into white. The white also highlights the gorgeous teak wood windows.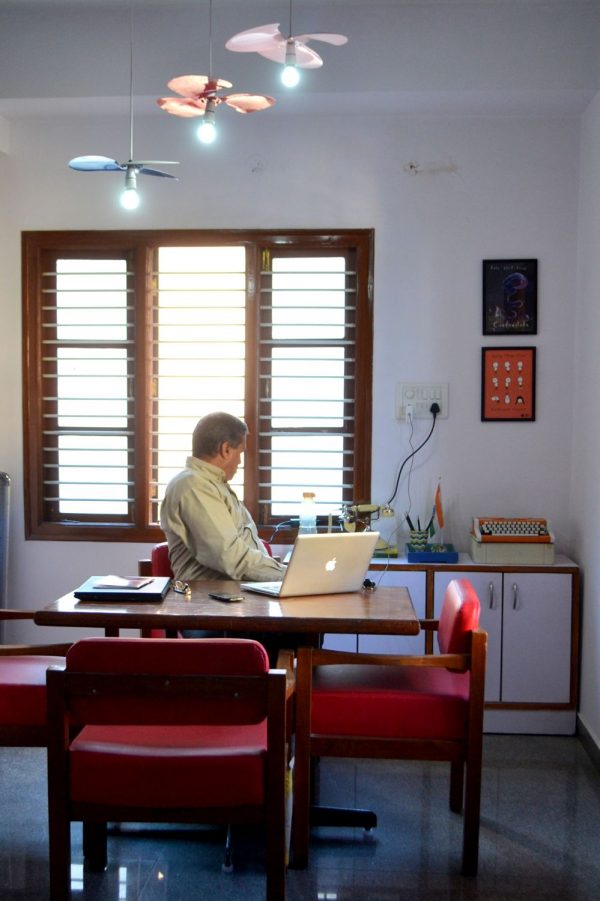 The best thing about this project was that we used everything that we already had, and what needed to be bought came from the Bamboo Bazaar (The popular used furniture market in Bangalore). A restaurant table with metal pedestal and a wooden top became the meeting room table. All it needed was some cleaning up. The chairs were something I already had, again old teak wood chairs from a antique shop upholstered in red art leather.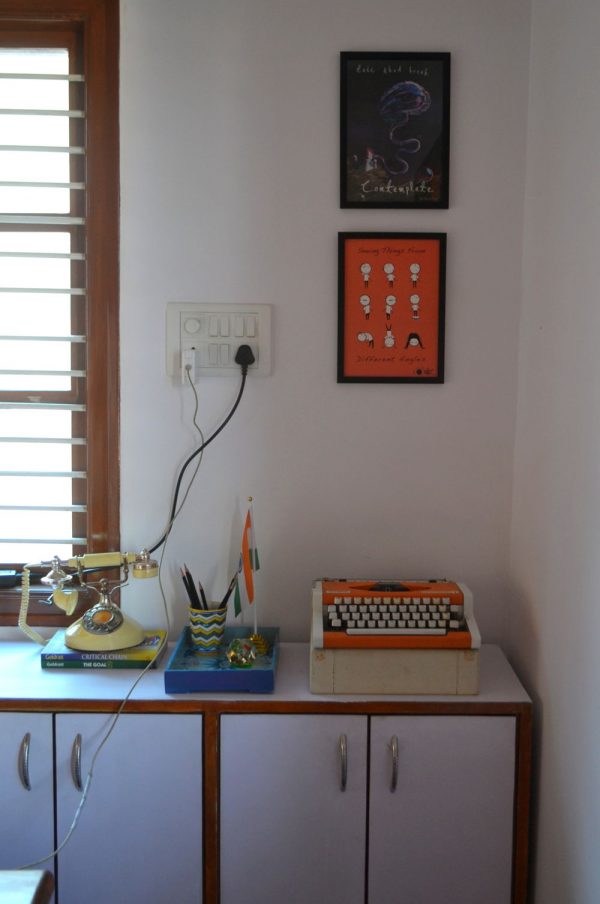 The corner unit was at the entrance of the office and sort of felt abandoned. It had an ugly peachy orangy laminate on it with a teak wood beading. I got it repainted into white and polished the beading for a mid-century look.
I added an old typewriter that I found at the Sunday Market, a vintage phone I picked up from a thrift store in Canada and a couple of fun posters on the wall from comic con Bangalore.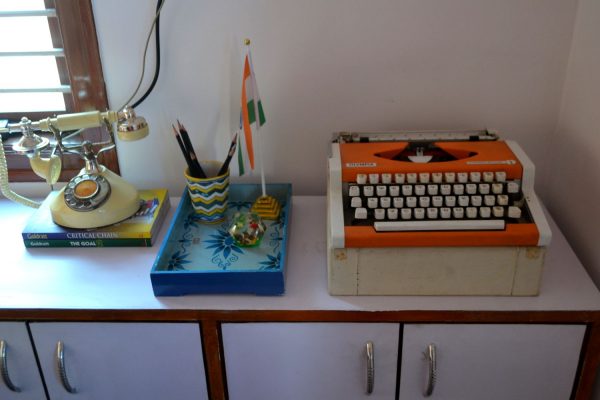 The pendant light fixture is part of a super fun DIY project that you can see here. It cost a fraction of what ready lights cost and is unique.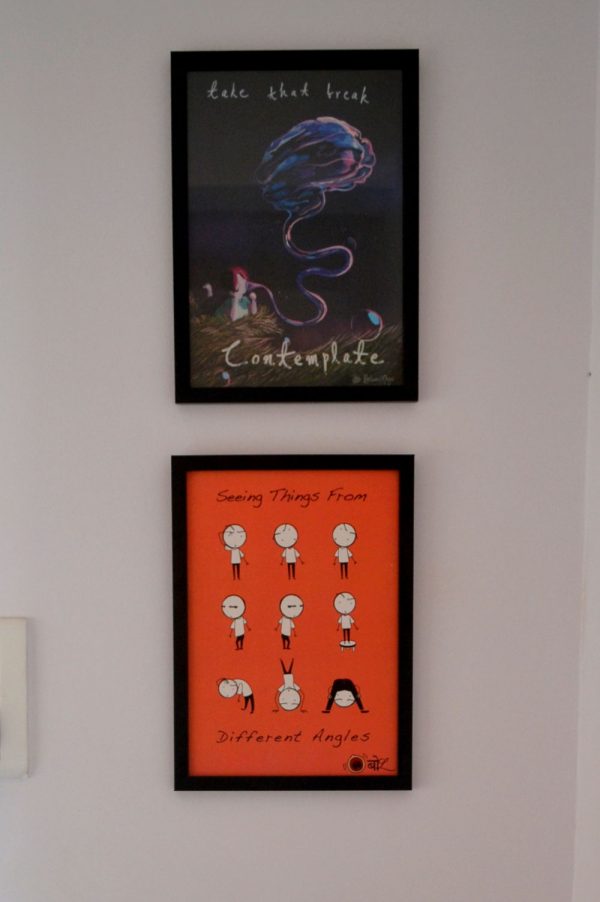 All in all, this was a fun project and it was very satisfying to see it all come together in the end.