If you've been following me on social media, you've seen me work working on this project and witnessed how much I enjoyed the process.
Yugen, is a community art space by an Art Non-Profit Art Mantram that aims to be a creative space that can be used for art shows, workshops, poem recitals, book launches and anything creative that needs to accommodate about twenty five people in one place.  Girija and me were given this brief and were granted the freedom to create whatever we felt was best suited for the space. And so we did. Yugen has two rooms and a kitchen.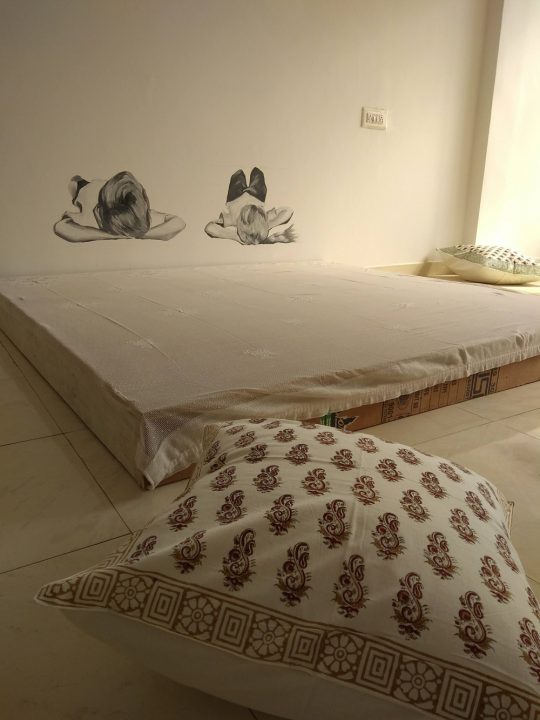 Introducing you to the space, the main hall is called Goya and is a large open space that can accommodate 20 to 30 people, ideal for display of art. However, as you can see we did not keep the walls fully bare, for the reason, when there are no art shows, the space needs to be an inspiring and stimulating for whoever is using the space. The space also has a 6feet x 6feet platform for any cozy performing art.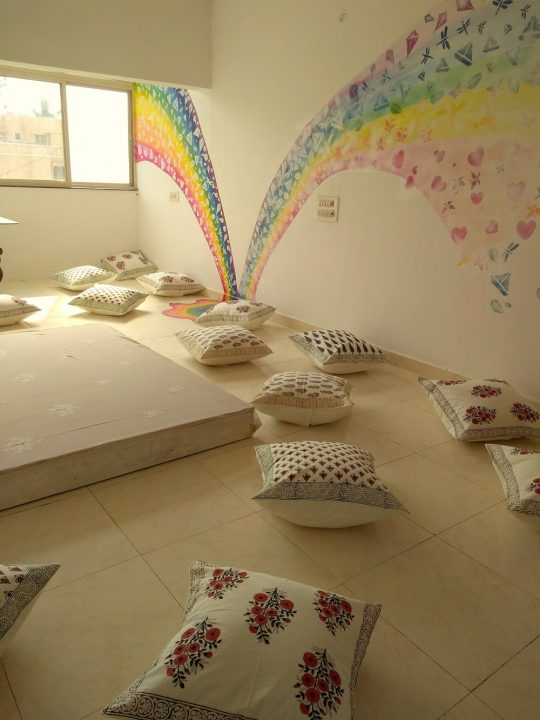 The smaller room is called Opia, which is a cozy room that can be used for a book club meet or a creative brainstorming kind of meeting and can hold about 8 to 10 people. We also call it the Indian Fantasy room coz we went crazy in there giving the walls a stucco kind of texture and then stenciling traditional Indian flower patterns on the wall. The design was inspired by the furniture that was already available there for us to use.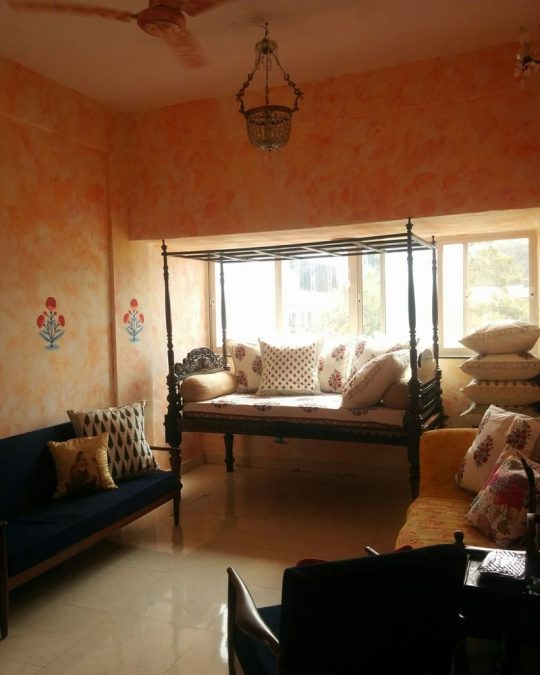 Yugen was launched two weeks ago on 12th December. Here is a picture of the poem recital that happened on the launch day.
About the curated Show!
I have always wanted to do a curated show and when the opportunity showed up, I simply grabbed it.The show is all about "Functional Art". Limited wall space does not necessarily mean limited artwork. There are so many canvases around the home that can provide function and can be a piece of Art. Everyday objects can bring great joy if art is a part of it.
My first ever curated show "Functional Art" opened on 27th December 2018. It is on till the 2nd of Jan 2019 at 28, Shivadarshan Apartments , 80, Infantry road, Bangalore. (Two buildings before Safina Plaza on the left)
Sharing a few shots from the exhibit. Featured here are Aarohi Singh, Aham Bhumika, TroveCraft and Girija Hariharan. You can click on the names to go to their Instagram profiles.