This home was the coziest and most loved home in every way. It has seen extremes of emotions, from crazy ecstatic happiness to hopeless depression. This is also the home where I got married, which means it's the last of the Bachelorette pads before moving into my husband's house.
The living and dining were single rectangular rooms with tons of natural light (Absolutely loved it!). The kitchen was a super tiny one, so much so that if I was cooking and the house help was washing the dishes, one of us had to squeeze into a sheet against the wall to let the other one pass. But I wasn't complaining, coz one wall was a large window with tons of light all through the day.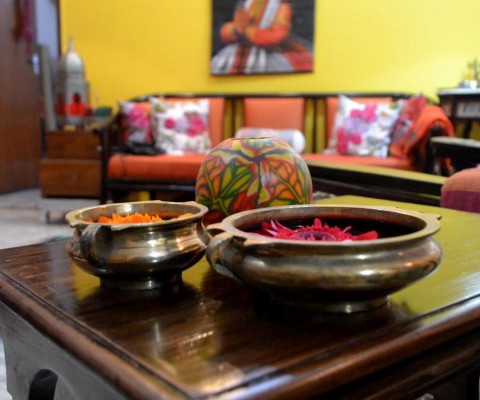 I tried my hand at creating feature walls in the living room and both the bedrooms and I must say they were a huge success. In the living room, I tried a bright yellow from Asian Paints premium emulsion. The color added so much cheer to the room, that it was one happy place to be.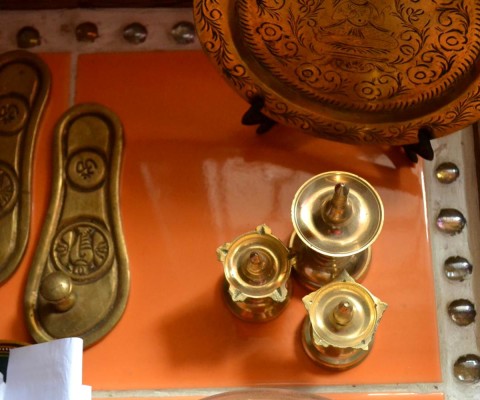 The pictures of the living room can be found in the gallery folder here.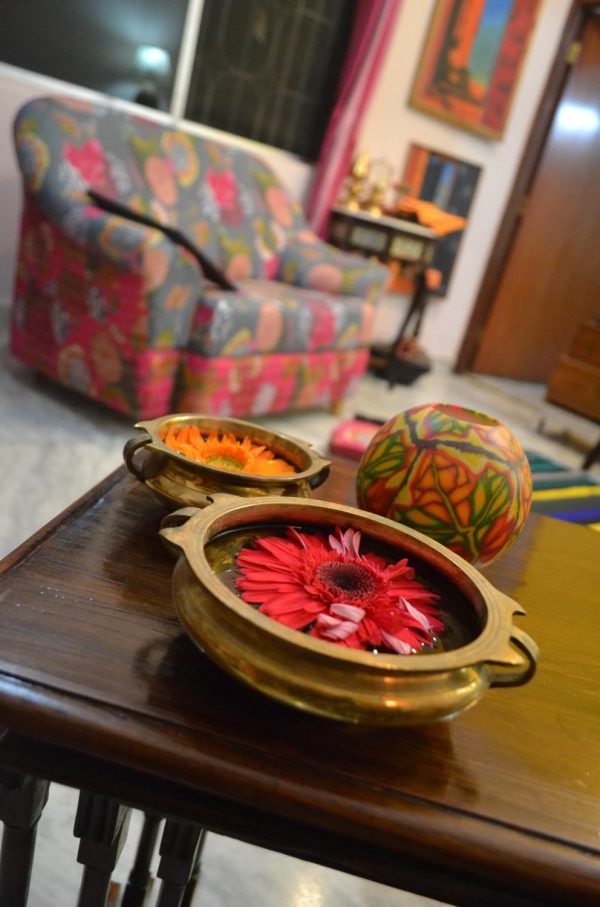 My bedroom was tiny too. The queen bed with two bedside tables and a chair was all I could fit in. So I used the bedroom for sleeping and nothing else. I decided to get a little adventurous and use grey in the small and already dark room. It worked like beautifully, See it here.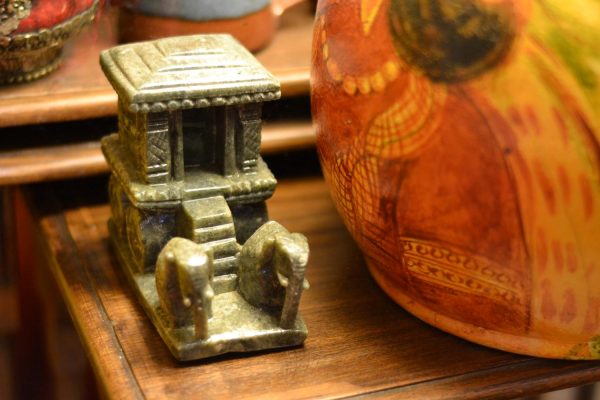 The other bedroom was moms which I later converted to a guest bedroom, and I had no plans to make a feature wall there. It was bright and airy and I wanted to keep it that way, but I discovered some ugly scribble marks on the wall behind the side table. Apparently, one of mom's caretakers got too bored during mom's nap time and decided to make artwork on the wall. Really!! And things like that bother me a lot (ugly walls bother me, not fully grown women scribbling on the wall)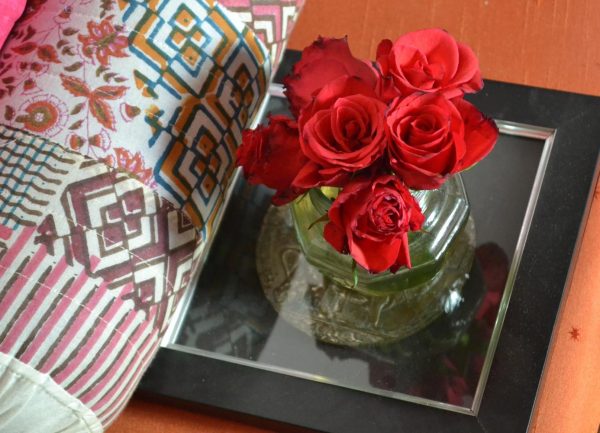 Well, I did not have enough yellow or enough grey to cover the entire wall. So I decided to mix them both leftovers (no idea in what ratio) and what a lovely surprise. I got this lovely olive green that I never expected. See it here.