Living in a house that had very little natural light, got me craving for sunshine. I also discovered that I liked the nice crisp white color on most (not all) of my walls. So when my mum decided to move in with me, I had to find a two-bedroom apartment. I took a little longer and got myself a place that fulfilled my only condition, lots and lots of natural light.
Since the owner of the place had not painted the place, I requested him to make the walls white and he did. Since mum had arrived with a truckload (literally) of stuff from Mangalore even before I moved in, the process of moving was absolutely frustrating and painful.
After almost two months of hard work, the house started looking like Home. This was also the time when I was sourcing furniture for the Indyakaleidoscope store, and I found a few pieces that I loved for the home. I got my sofa upholstered in bright orange silk to give it a rich look and make it pop against the white walls.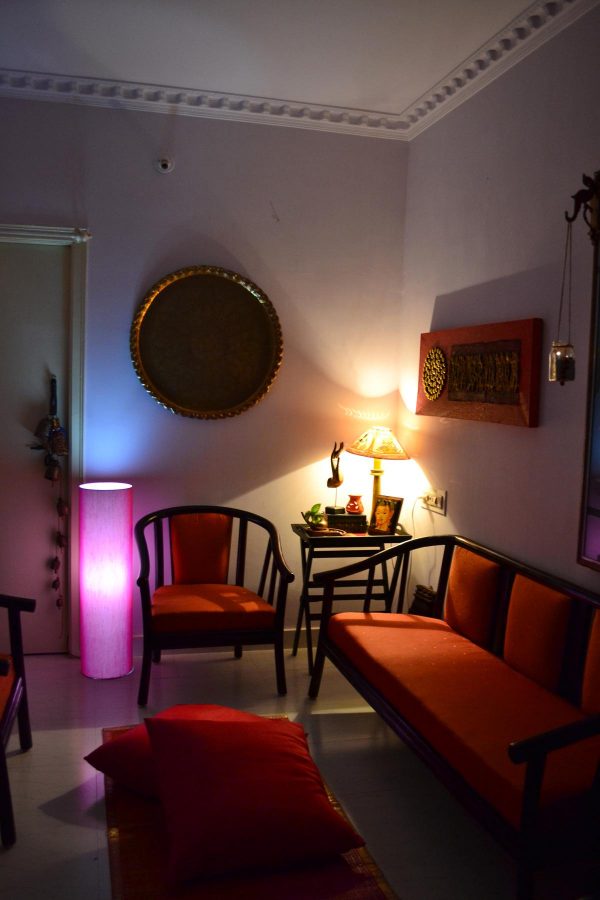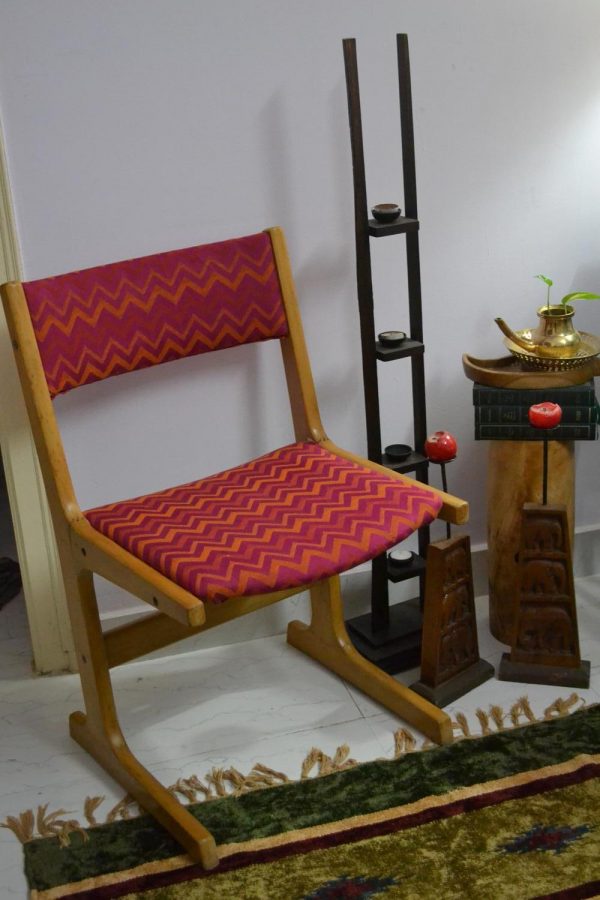 I found a pair of these chairs up for sale on Second to None, an online flea market. The design of the chairs rang a bell in my head and I sent the picture to a friend who has a vast knowledge of global vintage furniture. She confirmed that it's a vintage design by Farso Stolefabrik, a Danish furniture designer. The upholstery fabric is from FabIndia.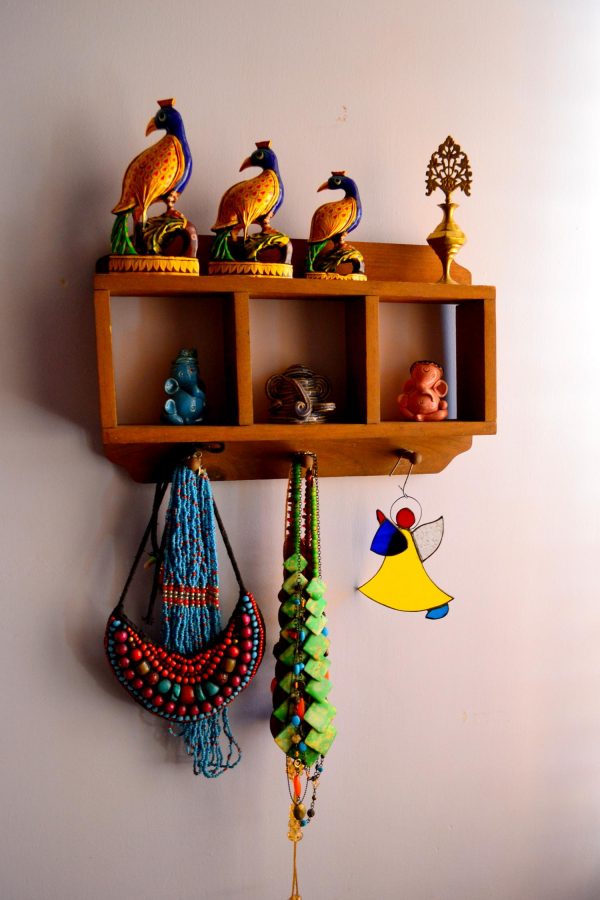 While I did not start out with a specific color theme in mind, I realized that it was slowly turning into this gorgeous, very Indian color scheme of Orange and Pink.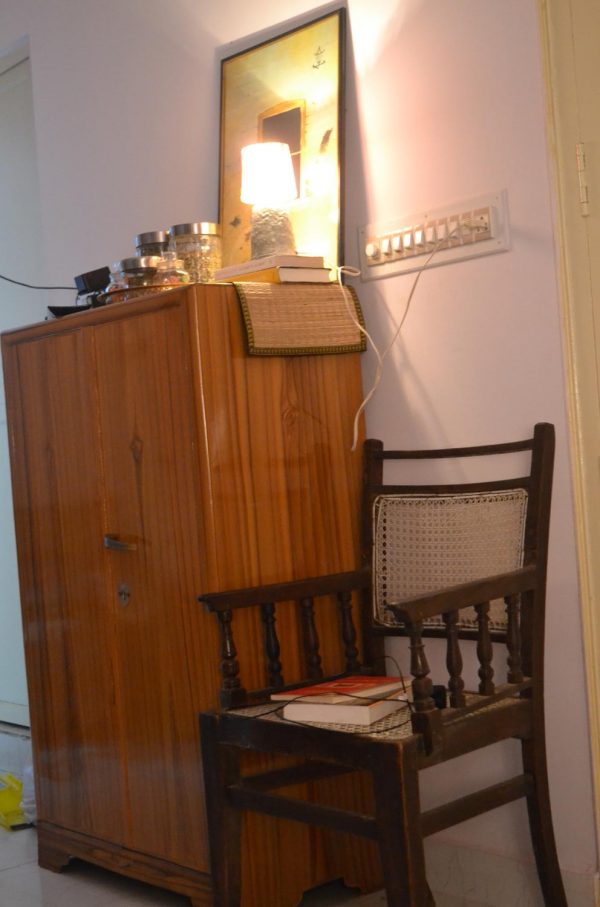 Any new furniture that came to the house was pre-owned and came from either second-hand furniture shops or online portals selling old furniture. I developed a lifestyle of not buying new, using what I have, and making the most of it. I also started developing a liking for DIY (Do-it-Yourself).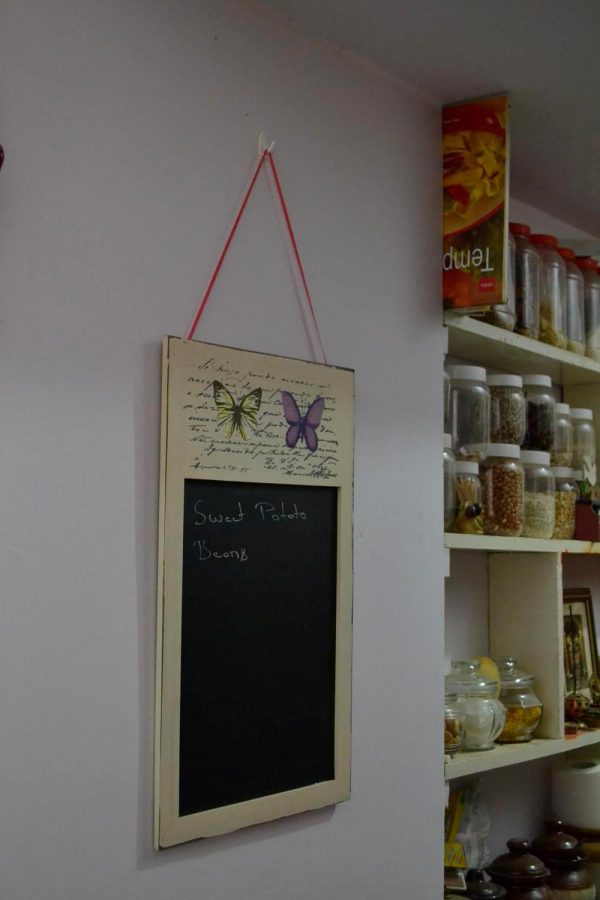 I got a bunch of gold frames made in different sizes, using different frame beading from a local picture framing guy. The whole set cost me about 500 bucks. I made the layout on the floor, constantly shuffling them until I arrived at something I loved. Then transferred it onto the wall using two-sided tape.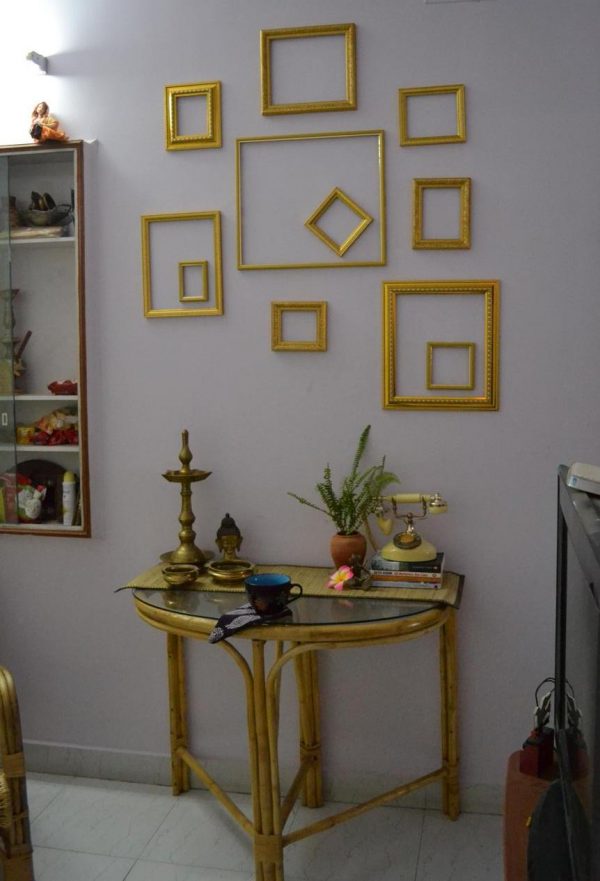 Why did I move from this house? Mum was not doing very well and her mobility decreased a little with every passing day. It got to a point where I had to make sure she had food and water within arm's distance and she had a few minor accidents while trying to use the bathroom and it was always at the back of my mind when I was at work. So I had to move to a place which was a few minutes' walk from work.