Everyone has their own way of relaxing and unwinding and mine is to create something. My DIY time is the "me time" and if you see me irritated and wanting to bite your head off, its coz I haven't created something for a long time. DIY is not always about saving money, there are times that DIY can cost more than what you can buy something off the shelf. But the satisfaction of having created something all by yourself is priceless.
While there are several DIY's on this blog, here are 5 of my most favorite. (Click on each title to read more)
5. The Decoupaged Dining Table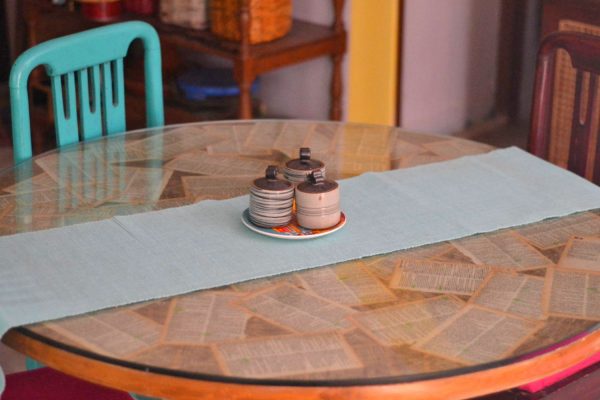 The 70's and 80's Kids can relate to furniture that was solid wood frame and plywood tops with ugly brown laminate. I picked this table from an old couple and loved everything about it except the top. Here I have decoupaged layers of pages from an old dictionary to give it a makeover.
4. Pens and Paint bottle organizer.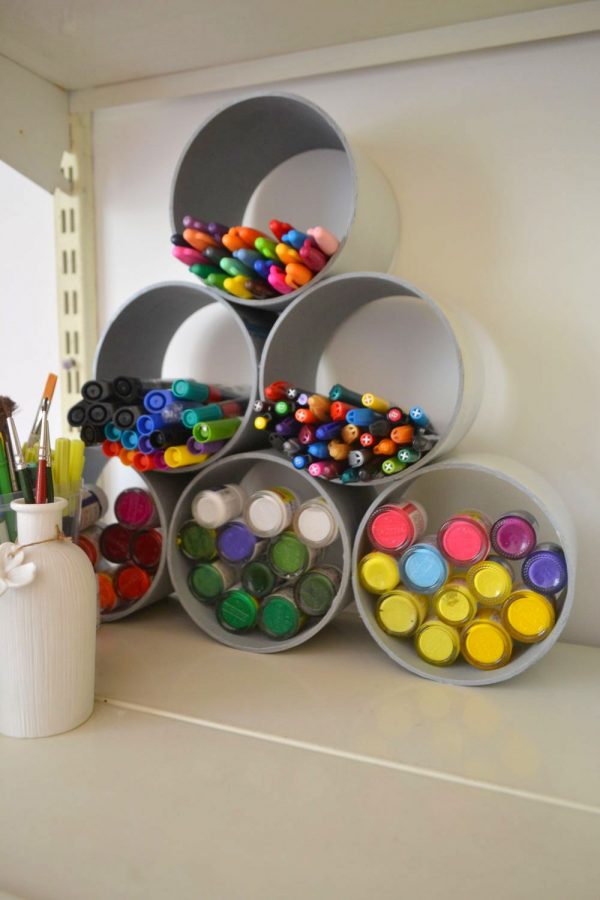 This was made for a dear friend Shruti, who is well known as Artsycraftsymom. Shruti is not only a friend, but all my pillar in strength when I need one. She is the family I chose for myself. I spent two full days with her to give her studio a much needed upgrade. She was one of the very first blogger I collaborated with, even before the idea of collaboration came.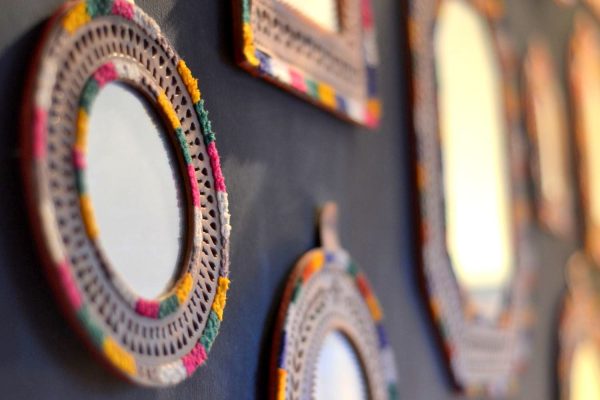 This was the feature wall in my Studio before I completely renovated. I picked the mirrors during a sale in Gurjari (the official handicraft store of Gujarat). I had been visualizing this wall for a very long time, before I decided to make it in my office. It was a show stopper, a conversation starter and a wow factor. It almost felt like being enveloped in a warm hug when you were in the space.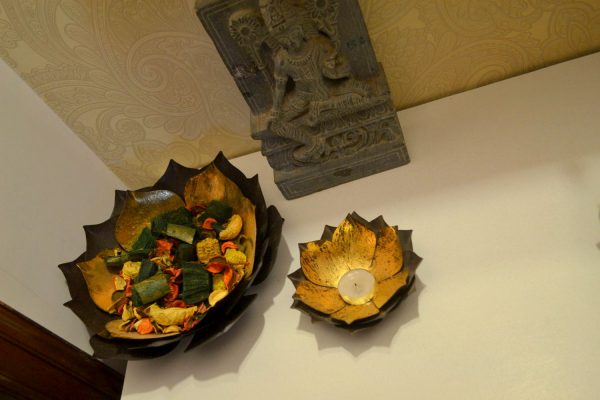 This is another way of upgrading laminate furniture. I have used this in some many places that I can almost swear by it. The trick really is to ensure you clean the laminate with soap water, let it dry completely, do two coats of primer and leave at-least 12 hours gap between coats.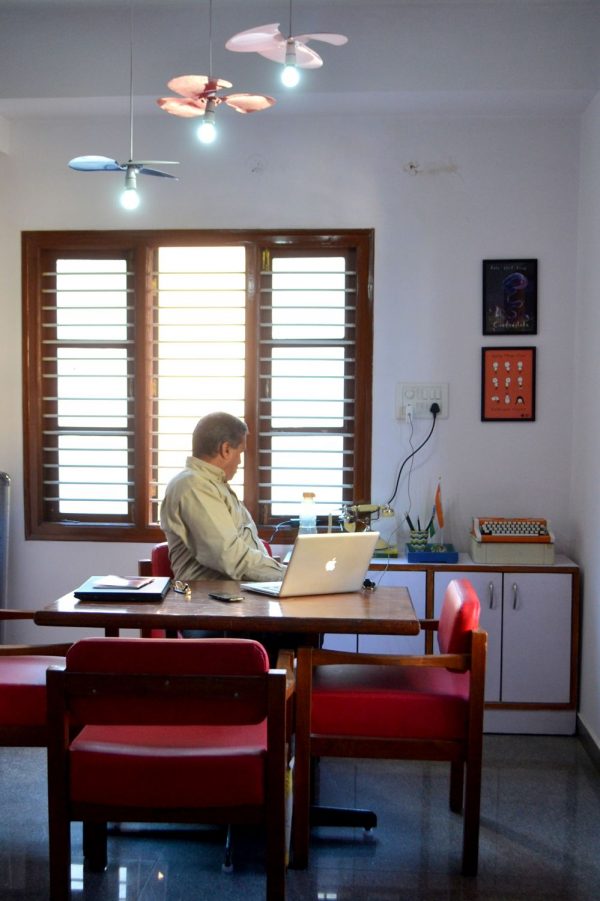 The reason why this is my favorite is coz it makes me happy every time I look at it. This is like a DIY'ers dream, like you pick up something from the junk market and turn it into something that you absolutely adore and is one hundred percent unique. I bought the table fan blades at the Bangalore sunday market, cleaned it up to reveal beautiful colors and got my electrician to hang them in my husbands office. It completes the look of that meeting room I think.
This post was a beautiful reminder of all the fun times I had during the making of these DIY. While I am in the process of documenting the other DIY's I have done and all the ones that I plan to do, this was a fun refresher.